In the era of smart technology, watches have evolved from simple timekeeping devices to multifunctional gadgets. When it comes to smartwatches, the TGTGA Watches SmartWatch stands out as an impressive option for those in search of style, functionality, and affordability. This review will delve into the key features, design, performance, and overall user experience offered by the TGTGA Watches SmartWatch.
Design and Build Quality
The TGTGA Watches SmartWatch boasts a sleek and modern design that effortlessly combines elegance with practicality. The watch face is made of durable stainless steel, giving it a premium feel and appearance. The 1.4-inch LCD touch screen is vivid and responsive, making it easy to navigate through the various features and modes.
The strap is made of high-quality silicone, ensuring a comfortable fit on your wrist. It is also easily adjustable to accommodate different wrist sizes. The watch feels lightweight, which adds to its wearability, especially during extended periods of use. The overall build quality is impressive, with attention to detail evident in the fine finishing and craftsmanship.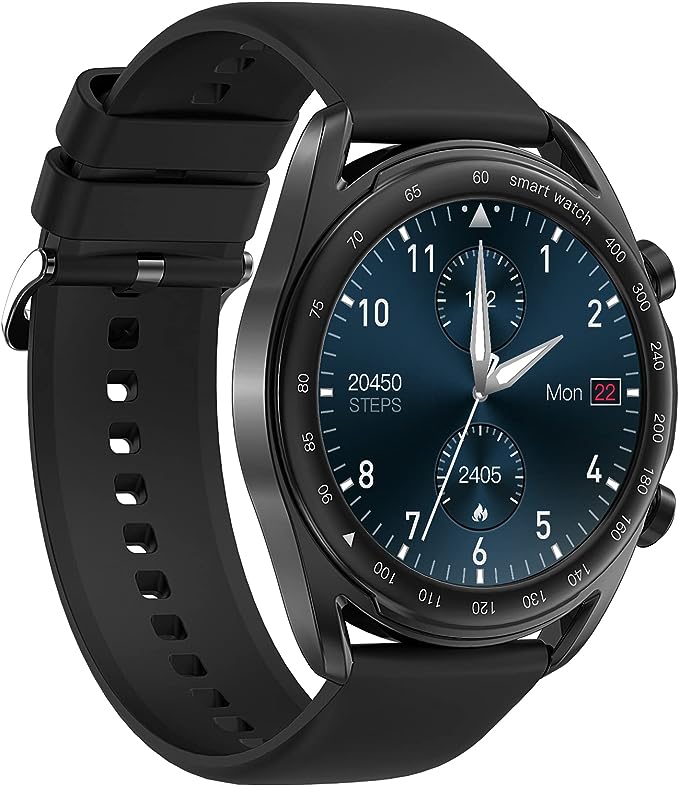 Features
The TGTGA Watches SmartWatch offers an array of features that cater to a wide range of user preferences. Here are some notable features:
Multi-dials and Customizable Watch Faces
One of the standout features of this smartwatch is its ability to switch between multiple dials or watch faces. Users can choose from a variety of pre-installed watch face designs or customize their own using personal photos or images. This feature allows for personalization and ensures that the watch matches different outfits and occasions.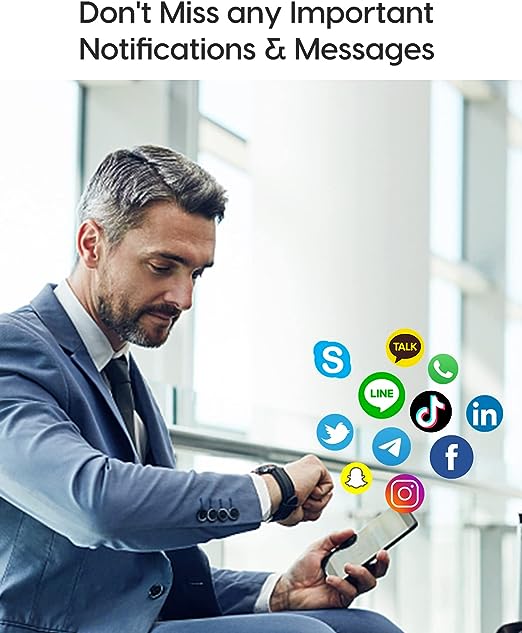 Health and Fitness Tracking
For fitness enthusiasts, the TGTGA Watches SmartWatch provides comprehensive health and fitness tracking capabilities. The built-in heart rate monitor accurately measures your heart rate throughout the day, keeping you informed about your cardiovascular health. Additionally, it tracks your steps, distance traveled, and calories burned, giving you insights into your daily activity levels.
The watch also includes sleep monitoring functionality, which analyzes your sleep patterns and provides valuable data to help you improve the quality of your rest. With sedentary reminders and hydration reminders, this smartwatch encourages healthy habits and promotes an active lifestyle.
Notifications and Connectivity
Stay connected even when your phone is out of reach. The TGTGA Watches SmartWatch seamlessly connects to your smartphone via Bluetooth, allowing you to receive notifications for calls, messages, emails, and social media alerts directly on your wrist. You can conveniently view and respond to these notifications without having to reach for your phone, making it a useful tool for staying connected on the go.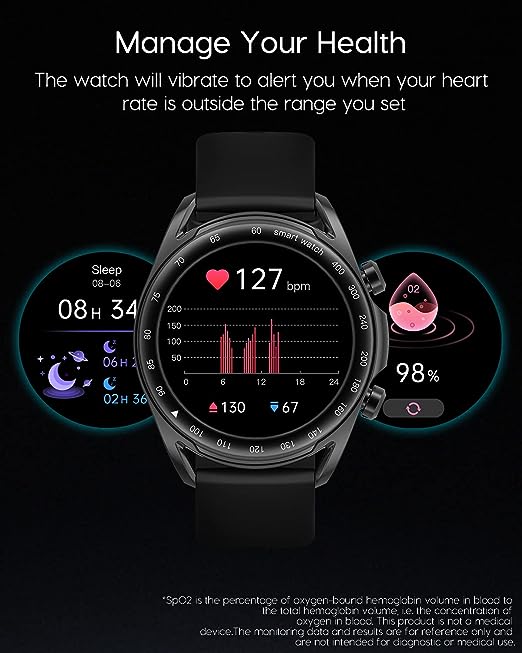 Music Control and Camera Remote
With the TGTGA Watches SmartWatch, you can control your music playlist directly from your wrist. Whether you're working out or relaxing, you can easily play, pause, skip tracks, and adjust the volume with a few taps. Additionally, the watch serves as a remote control for your smartphone's camera, enabling you to capture photos or videos remotely, perfect for group shots or selfies.
Waterproof Design
Designed with durability in mind, this smartwatch is waterproof, making it suitable for everyday wear and various activities. It is rated IP67, which means it can withstand submersion in water up to 1 meter for 30 minutes. Whether you're swimming, taking a shower, or caught in the rain, you can rely on the TGTGA Watches SmartWatch without worrying about water damage.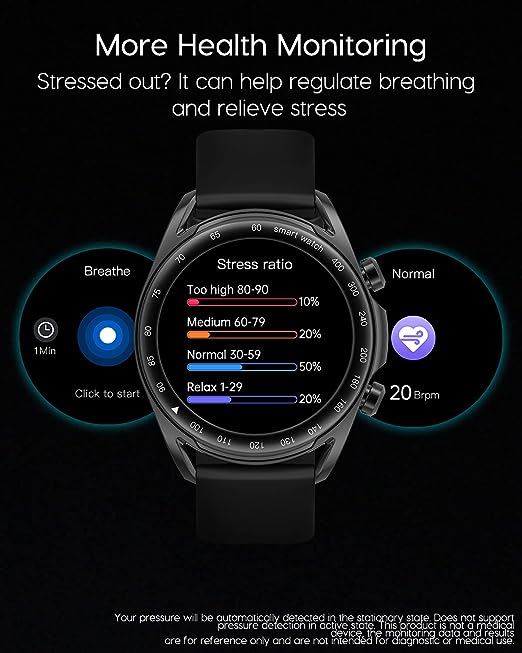 Performance
The TGTGA Watches SmartWatch operates on a powerful and efficient processor, ensuring smooth performance and quick response times. The touch screen is highly responsive, allowing for effortless navigation through menus and features. The user interface is intuitive and easy to understand, making it accessible for both tech-savvy individuals and those new to smartwatches.
Battery life is a crucial factor when considering a smartwatch, and the TGTGA Watches SmartWatch does not disappoint in this aspect. With its energy-efficient design, it provides up to 5 days of use on a single charge,depending on usage. This is impressive, considering the range of features and functionality it offers. Charging the watch is also convenient, thanks to the included magnetic charging cable.
The health and fitness tracking capabilities of the TGTGA Watches SmartWatch are commendable. The heart rate monitor provides accurate readings, and the step counter accurately tracks your daily activity levels. The sleep monitoring feature is insightful, providing detailed analysis of your sleep patterns, including sleep duration and quality. This information can help you make adjustments to improve your sleep habits and overall well-being.
The connectivity of the TGTGA Watches SmartWatch is seamless and reliable. Pairing it with your smartphone is quick and straightforward, and the Bluetooth connection remains stable even at a reasonable distance from your phone. The notification feature keeps you informed without having to constantly check your phone, and the ability to respond to messages directly from the watch is a convenient and time-saving feature.
The multi-dial and customizable watch face options allow for personalization and versatility. Whether you prefer a classic analog look or a more futuristic digital display, this smartwatch has something to suit your style. Switching between different dials or customizing your own is easy and adds a touch of uniqueness to your accessory.
In terms of durability, the TGTGA Watches SmartWatch is designed to withstand everyday wear and tear. The stainless steel case and silicone strap are resistant to scratches and provide a sturdy build. The IP67 waterproof rating ensures that you can wear it confidently in various environments, including during exercise or water-related activities.
One area where the TGTGA Watches SmartWatch could be improved is the compatibility with third-party apps. While it supports basic app notifications, it would benefit from expanded compatibility with popular apps and platforms. This would enhance its functionality and appeal to a wider audience.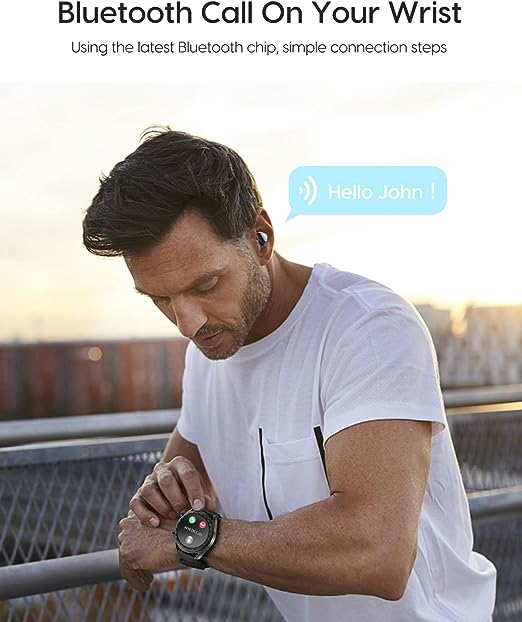 User Experience
Users of the TGTGA Watches SmartWatch have generally expressed satisfaction with its performance and features. The intuitive interface and easy navigation contribute to a positive user experience, even for individuals who are new to smartwatches. The touch screen is responsive, allowing for seamless interaction with the watch's functionalities.
The inclusion of health and fitness tracking features has been well-received by users who value monitoring their activity levels and overall well-being. The accuracy of the heart rate monitor and step counter has been praised, as it provides accurate data that users can rely on for tracking their progress and setting fitness goals.
The ability to customize watch faces has also been a highlight for many users. Being able to switch between different dials or personalize the watch face with personal photos adds a level of individuality and customization. Users appreciate the versatility this feature offers, allowing them to match their watch to different outfits and occasions.
The battery life of the TGTGA Watches SmartWatch has received positive feedback from users. Many have noted that the watch can easily last multiple days on a single charge, reducing the need for frequent charging. This is especially beneficial for those who travel frequently or have busy schedules and may not always have easy access to charging outlets.
Some users have mentioned that the brightness of the display could be improved, particularly under bright sunlight. While the screen is generally clear and vibrant, it may be slightly challenging to read in direct sunlight. However, this has not been a significant issue for most users, as the watch is still readable in most lighting conditions.
Overall, the TGTGA Watches SmartWatch provides a stylish and functional experience at an affordable price point. It combines the convenience of a smartwatch with the classic appeal of a traditional timepiece. With its range of features, durability, and user-friendly interface, it offers a compelling option for those in search of a reliable and versatile smartwatch.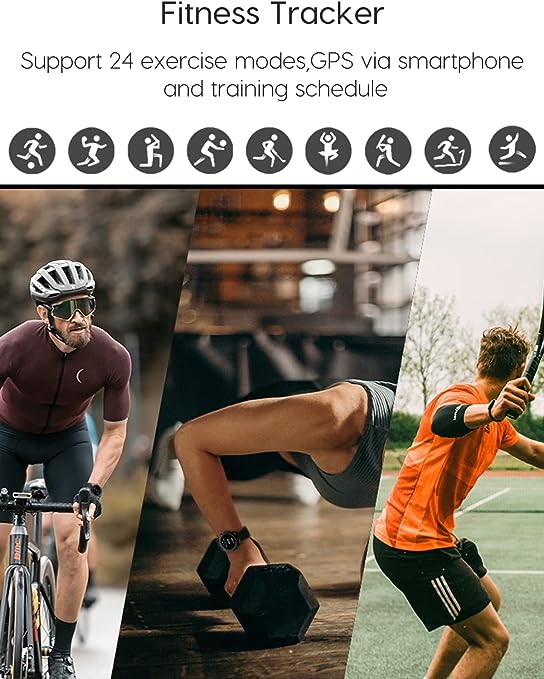 Final Thoughts
In conclusion, the TGTGA Watches SmartWatch offers a blend of style, functionality, and affordability that makes it a standout option in the smartwatch market. Its sleek design, durable build quality, and customizable watch faces make it an attractive accessory for any occasion. The health and fitness tracking features provide valuable insights into your well-being, while the seamless connectivity keeps you connected on the go.
While there is room for improvement in terms of third-party app compatibility and display brightness, these minor drawbacks do not overshadow the overall positive user experience offered by the TGTGA Watches SmartWatch. With its reasonable price and impressive performance, this smartwatch is a worthy contender for anyone looking to upgrade their timekeeping experience.