As men, we strive to achieve a balance between function and style in our fashion choices. One accessory that perfectly blends both is the Bulova watch. With its sleek design and reliable functionality, this watch has been a go-to choice for men for over a century.
A Brief History of Bulova Watches
The story of Bulova watches began in 1875 when Joseph Bulova, a Czech immigrant, opened a small jewelry store in New York City. The store quickly gained a reputation for quality craftsmanship and exceptional service. In 1912, Bulova introduced its first line of wristwatches, setting a new standard for accuracy and precision in timekeeping.
During World War I, Bulova supplied the U.S. military with wristwatches, further solidifying its reputation as a reliable and trustworthy brand. In the 1920s, Bulova became the first company to advertise on radio, and soon after on television, making it one of the most recognizable brands in America.
Today, Bulova continues to innovate and create watches that are both stylish and functional, making it a top choice for men around the world.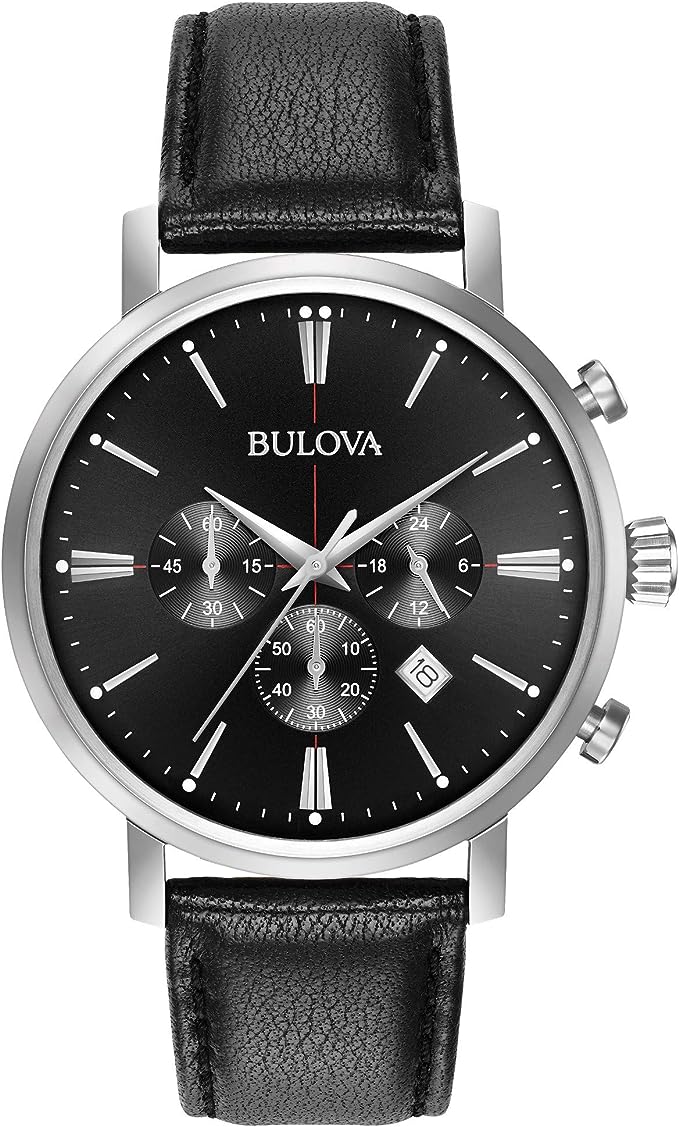 Features of the Bulova Watch
The Bulova watch is designed with various features that make it stand out from other watches in the market. Here are some of the key features:
Precision Timekeeping
Bulova watches are known for their precision timekeeping. With advancements in technology, Bulova has been able to produce watches that are incredibly accurate, with some models having an accuracy of up to one second per day.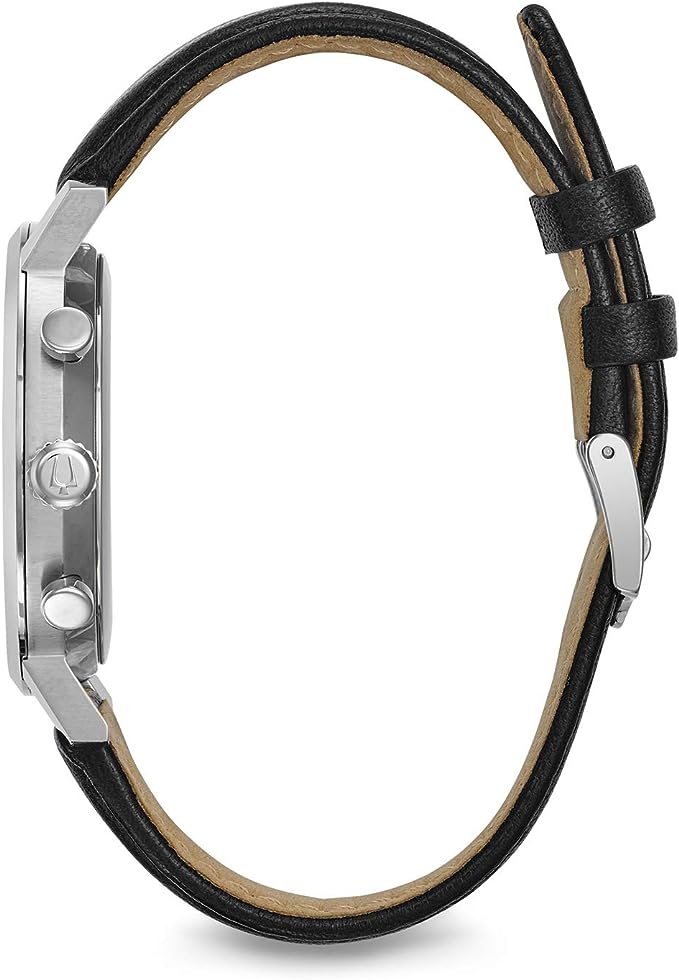 Sleek Design
Bulova watches come in a variety of styles and designs, but they all share a common feature: a sleek and sophisticated look. Whether you prefer a leather or stainless steel band, a black or white dial, or a minimalist or complex face, there is a Bulova watch to match your style.
Quality Materials
Bulova watches are made with high-quality materials, ensuring that they last for years. From the scratch-resistant crystal to the durable stainless steel casing, every component of a Bulova watch is crafted with care and precision.

Why Choose a Bulova Watch?
There are several reasons why men choose a Bulova watch over other brands. Here are some of the top reasons:
Timeless Style
Bulova watches have a classic design that never goes out of style. Whether you're dressing up for a formal occasion or dressing down for a casual weekend, a Bulova watch is the perfect accessory to complete your look.
Exceptional Quality
When you invest in a Bulova watch, you know you're getting a product that is built to last. With its high-quality materials and precision craftsmanship, a Bulova watch will be a reliable companion for years to come.
Wide Selection
Bulova offers a wide selection of watches, so you're sure to find one that fits your style and budget. From affordable quartz models to luxury automatics, there is a Bulova watch for every man.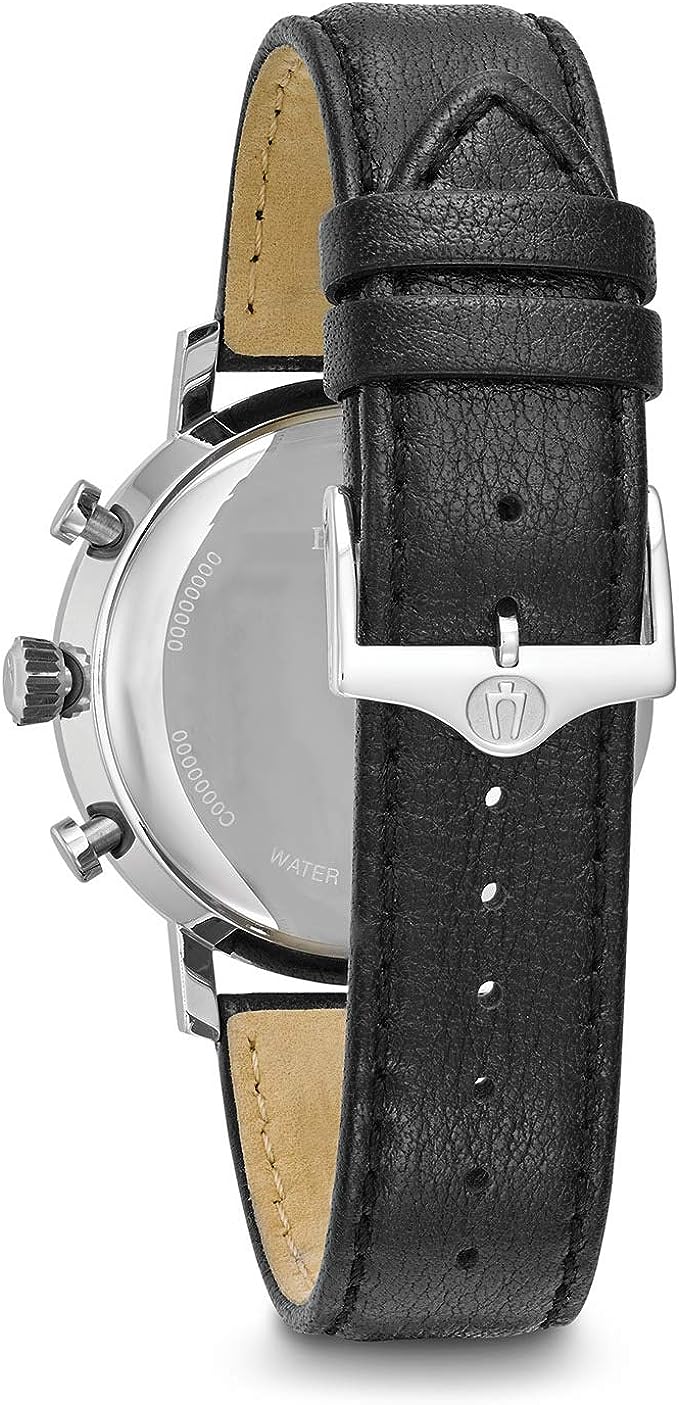 Where to Buy a Bulova Watch
If you're looking to add a Bulova watch to your collection, you can find them at many reputable retailers. However, we recommend purchasing from Amazon.com for the best selection and prices.
The Bulova Quartz Stainless Steel and Leather Casual Watch (model number B01I83F7EE) is a popular choice among men. With its black leather strap, silver-tone stainless steel case, and black dial, it's a versatile watch that can be dressed up or down.
At the time of writing, the price of the Bulova Quartz Stainless Steel and Leather Casual Watch on Amazon.com is $281 USD. While this may seem like a steep price, keep in mind that you're not just buying a watch, you're buying a piece of history and a reliable accessory that will last for years.
Final Thoughts
The Bulova watch is a timeless accessory that every man should consider adding to his collection. With its sleek design, precision timekeeping, and exceptional quality, it's a watch that can be worn for any occasion and will never go out of style.
So if you're in the market for a new watch, consider investing in a Bulova. You won't regret it.