Are you in search of a watch that combines style and functionality? Look no further than the Bulova Men's 96C002 watch. This stunning timepiece features Swarovski crystals, high-quality stainless steel, and a subdial for added convenience.
Design and Style
One of the most striking features of this watch is its design. The round, silver-tone case with a diameter of 38mm is made of durable stainless steel. The black dial has a minimalist look with silver-tone hands and hour markers, making it easy to read. It also includes a date window at the 3 o'clock position. The bezel is adorned with 48 shimmering Swarovski crystals, which add a touch of elegance and glamour to the watch.
The band of this watch is made of stainless steel and features a fold-over clasp with double push-button safety, ensuring a secure fit on your wrist. Additionally, the band is adjustable, making it suitable for different wrist sizes. The overall look of the watch is sleek and sophisticated, perfect for both casual and formal occasions.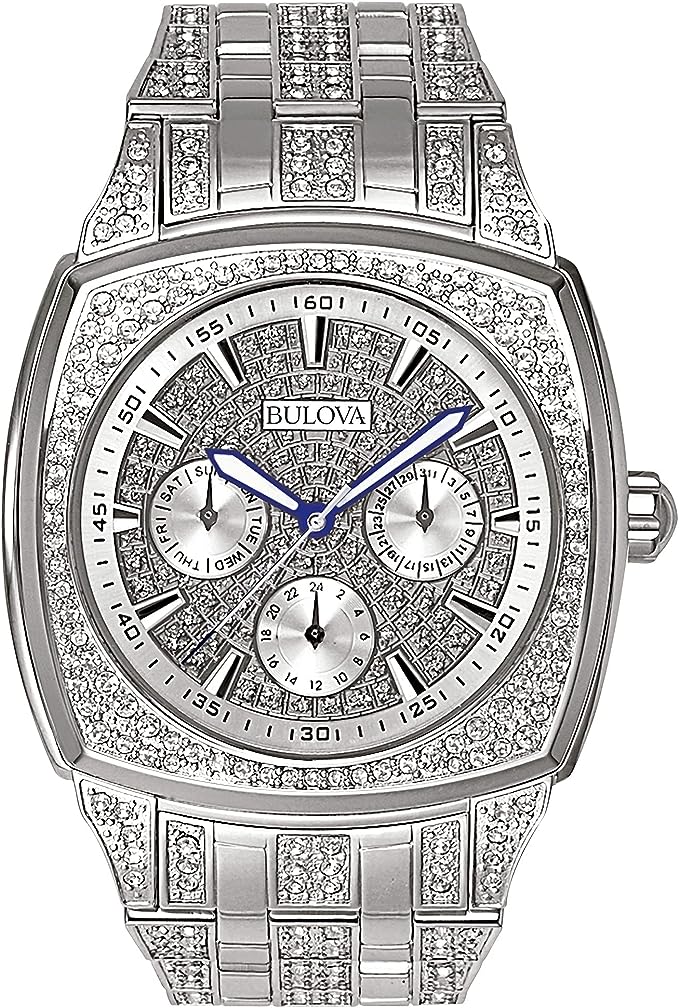 Movement and Functionality
The Bulova Men's 96C002 watch is powered by Japanese quartz movement, ensuring accurate timekeeping. It also comes with a subdial that shows the 24-hour time format, making it easier to keep track of time in a military or international format. The watch is water-resistant up to 30 meters (99 feet), making it resistant to splashes and light rain.
Durability
The Bulova Men's 96C002 watch is built to last, thanks to its high-quality materials and construction. The stainless steel case and band are durable and resistant to corrosion, ensuring that the watch looks as good as new even after years of use. The scratch-resistant mineral crystal protects the dial and keeps it free from scratches and dings.
Price
The Bulova Men's 96C002 watch is priced reasonably, making it an excellent value for its quality and features. It can be purchased on Amazon for 446$, which is a great deal considering the Swarovski crystals and stainless steel construction.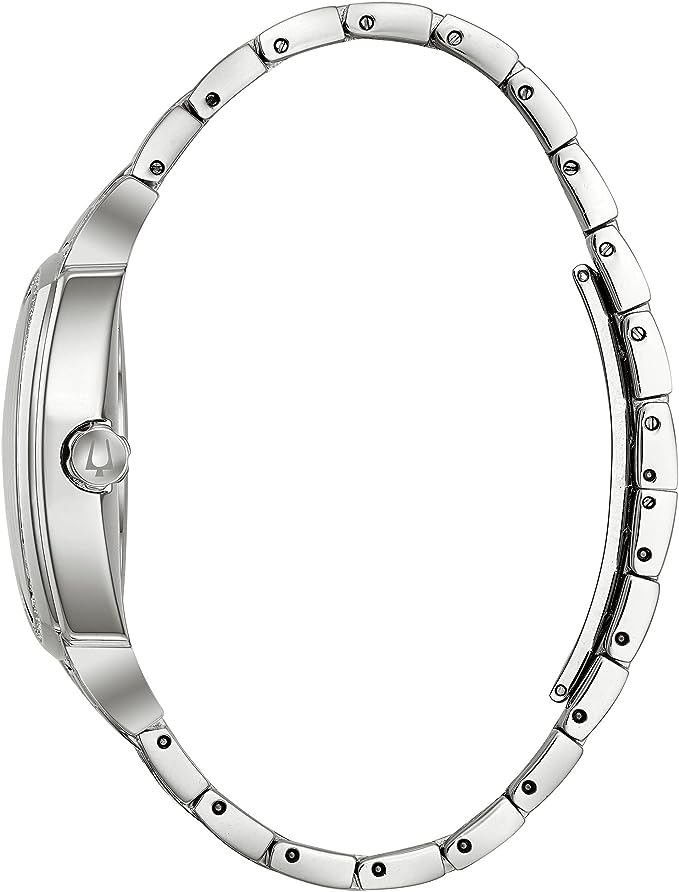 Pros and Cons
Pros:
Elegant and sophisticated design
High-quality stainless steel construction
Durable and scratch-resistant mineral crystal dial window
Accurate timekeeping with Japanese quartz movement
Subdial shows 24-hour time format
Water-resistant up to 30 meters (99 feet)
Adjustable band fits different wrist sizes
Cons:
The watch face may be too small for some people's preferences.
The watch does not have a stopwatch or timer function.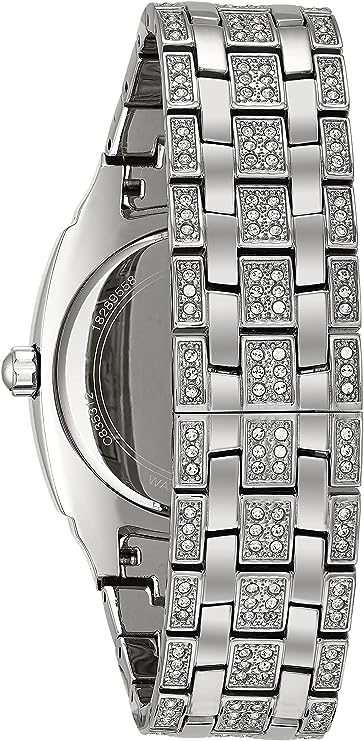 Final Thoughts
Overall, the Bulova Men's 96C002 watch is an elegant and functional timepiece that is perfect for any occasion. Its stylish design and high-quality construction make it an investment that will last for years. Whether you are looking for a watch to wear to work or a formal event, this watch is sure to impress.So, if you're in the market for a versatile watch that combines style and functionality, the Bulova Men's 96C002 watch is definitely worth considering. Its elegant design, durable construction, and accurate timekeeping make it a great value for its price.
When it comes to caring for your watch, it's important to keep it clean and dry, and avoid exposing it to extreme temperatures or magnetic fields. And if you're not planning on wearing it for an extended period of time, it's best to store it in a cool, dry place away from direct sunlight.
In conclusion, the Bulova Men's 96C002 watch is a top-quality timepiece that offers excellent value for its price. It's a perfect accessory for any occasion, and its durability and accuracy make it a reliable choice for everyday wear. So why wait? Get yours today and experience the elegance and versatility of the Bulova Men's 96C002 watch!