In the world of watches, few brands can match the reputation and reliability of Casio's G-Shock series. For decades, G-Shock timepieces have been synonymous with durability, toughness, and cutting-edge technology. One such model that exemplifies these qualities is the Casio G-Shock DW6900-1V.
Design and Build Quality
The G-Shock DW6900-1V features a classic yet unmistakably rugged design that has become an iconic symbol of the G-Shock line. The watch is housed in a black resin case that measures 53mm in diameter and 16mm in thickness. Its size might appear substantial at first, but it does not feel bulky on the wrist due to the clever design and use of lightweight materials.
The watch face is protected by a scratch-resistant mineral crystal, which ensures clarity and prevents any unsightly blemishes. On the right side of the case, you'll find four large buttons that are thoughtfully positioned for easy access and operation. These buttons are made of sturdy rubber, adding to the overall resilience of the watch.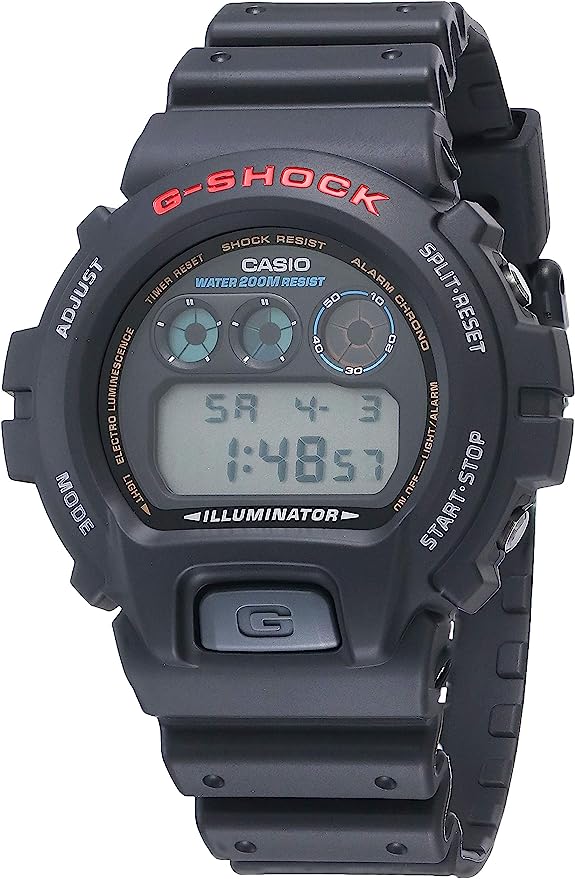 Features and Functionality
The G-Shock DW6900-1V boasts an impressive array of features that make it a perfect companion for outdoor enthusiasts and active individuals. Let's take a closer look at some of its key functionalities:
1. Shock Resistance
As part of the G-Shock family, this timepiece lives up to its name. It is shock-resistant, which means it can withstand rough handling, accidental drops, and even extreme vibrations. Whether you're hiking in the mountains or engaging in high-impact sports, the G-Shock DW6900-1V will continue to keep time accurately without skipping a beat.
2. Water Resistance
Water resistance is an essential feature for any watch intended for outdoor use. The DW6900-1V doesn't disappoint in this regard, offering a water resistance rating of 200 meters (660 feet). This level of water resistance allows you to take it swimming, snorkeling, and even diving without worrying about damaging the watch. It's worth mentioning that the buttons are also sealed to prevent water from seeping into the mechanism.
3. Stopwatch and Countdown Timer
For those who enjoy timing their activities, the G-Shock DW6900-1V offers a stopwatch function with split-second accuracy. Additionally, it has a countdown timer that can be programmed up to 24 hours, making it useful for a variety of applications such as cooking, workouts, and competitions.
4. World Time
Travelers will appreciate the built-in world time feature of this watch. It allows you to easily keep track of the time in different time zones around the globe. With the ability to display the time in 48 cities across 29 time zones, you'll never have to worry about setting your watch correctly when crossing borders.
5. Alarm and Hourly Time Signal
The G-Shock DW6900-1V features a daily alarm and an hourly time signal. The loud and audible alarms ensure that you never miss an important event or appointment, while the hourly time signal acts as a convenient reminder throughout the day.
6. Illumination
In low-light conditions or complete darkness, the Electro-Luminescent (EL) backlight of the G-Shock DW6900-1V comes to the rescue. A simple press of a button illuminates the watch face with a vibrant green glow, making it easy to read the time and other functions.

Comfort and Wearability
Despite its rugged appearance, the Casio G-Shock DW6900-1V is surprisingly comfortable to wear. The resin strap is flexible, allowing it to conform to your wrist and providing a secure fit. The adjustable buckle closure ensures that you can find the perfect fit for your wrist size.
Additionally, the watch's weight distribution is well-balanced, preventing any discomfort or strain during extended wear. It's worth noting that the large case might not be suitable for individuals with very slim wrists, as it could overpower their proportions.
Durability and Longevity
Durability is one of the key selling points of the G-Shock series, and the DW6900-1V lives up to this reputation. The rugged construction and shock-resistant design ensure that this watch can handle the most demanding conditions and activities without missing a beat. With proper care and maintenance, the DW6900-1V will last for many years, making it an excellent long-term investment.
Price and Value for Money
The Casio G-Shock DW6900-1Voffers excellent value for money considering its outstanding durability, extensive feature set, and reputable brand name. Priced at [vnd], it falls within the mid-range of G-Shock watches, making it accessible to a wide range of consumers.
Compared to other timepieces in its price range, the DW6900-1V stands out with its superior build quality, water resistance rating, and shock resistance. It is a reliable and robust watch that can withstand the demands of various outdoor activities, making it a worthy investment for adventurers, athletes, and individuals seeking a watch that can keep up with their active lifestyle.
Furthermore, the G-Shock brand has established itself as a leader in the industry, known for producing watches that are virtually indestructible while providing an array of useful features. This reputation adds value to the DW6900-1V, as it carries the legacy and reliability associated with the G-Shock name.
User Experience and Customer Feedback
The Casio G-Shock DW6900-1V has garnered positive feedback from users worldwide. Many reviewers appreciate its ruggedness and reliability in challenging environments. They praise its ability to withstand impacts without showing any signs of damage, making it a reliable companion for outdoor adventures.
Users also commend the watch's versatile functionality. The stopwatch and countdown timer have proven to be valuable tools, aiding in workouts, time management, and even cooking. Additionally, the world time feature has received high praise from frequent travelers who find it convenient to switch between time zones effortlessly.
The comfort and wearability of the DW6900-1V have been widely commended. Users highlight the flexibility of the resin strap, which allows for a comfortable fit on various wrist sizes. The adjustable buckle closure ensures a secure and personalized fit, contributing to the overall satisfaction of wearers.
One aspect that some users mention is the legibility of the watch face. While the EL backlight provides sufficient illumination, some users find it challenging to read the time in certain lighting conditions or at extreme angles. However, this seems to be a minor concern for most users, and the overall readability of the watch face is considered satisfactory.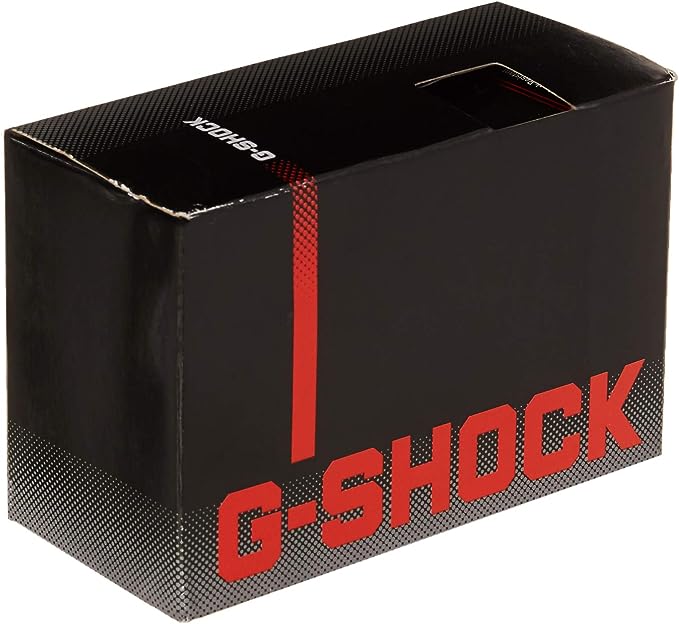 Conclusion
The Casio G-Shock DW6900-1V is a rugged timepiece that combines durability, functionality, and style. With its shock resistance, water resistance, and extensive feature set, it caters to the needs of outdoor enthusiasts, athletes, and adventurers alike. The watch's classic design, coupled with its iconic G-Shock toughness, makes it a versatile accessory suitable for both casual and active wear.
Priced reasonably within the mid-range of G-Shock watches, the DW6900-1V offers excellent value for money. Its reputation for reliability and longevity, backed by the trusted G-Shock brand, solidifies its position as a worthy investment for those seeking a resilient and feature-packed watch.
Whether you're exploring the great outdoors, engaging in high-impact activities, or simply looking for a durable timepiece that can withstand the test of time, the Casio G-Shock DW6900-1V is a reliable companion that won't disappoint.