When it comes to wristwatches, Casio has always been a name associated with reliability, durability, and style. The Casio Men's Oceanus OCW-T200S-1AJF Radio Solar Bluetooth Watch lives up to this reputation by offering a perfect blend of style and functionality. With its impressive features and sleek design, this timepiece is a must-have for watch enthusiasts who appreciate both form and function.
Design and Construction
The Casio Men's Oceanus OCW-T200S-1AJF boasts an elegant and sophisticated design that exudes class and style. The stainless steel case and bracelet give it a robust and luxurious feel. The black dial with silver-tone hands and hour markers adds to its overall aesthetic appeal. The scratch-resistant sapphire crystal protects the dial from any unwanted damage, ensuring that the watch looks as good as new even after years of use.
One notable feature of this watch is its slim profile. With a thickness of just 10.9mm, it sits comfortably on the wrist without feeling bulky or heavy. The fold-over clasp ensures a secure fit and allows for easy adjustments, making it suitable for wrists of various sizes. Whether you're dressing up for a formal occasion or going for a casual look, the Casio Men's Oceanus OCW-T200S-1AJF effortlessly complements any outfit.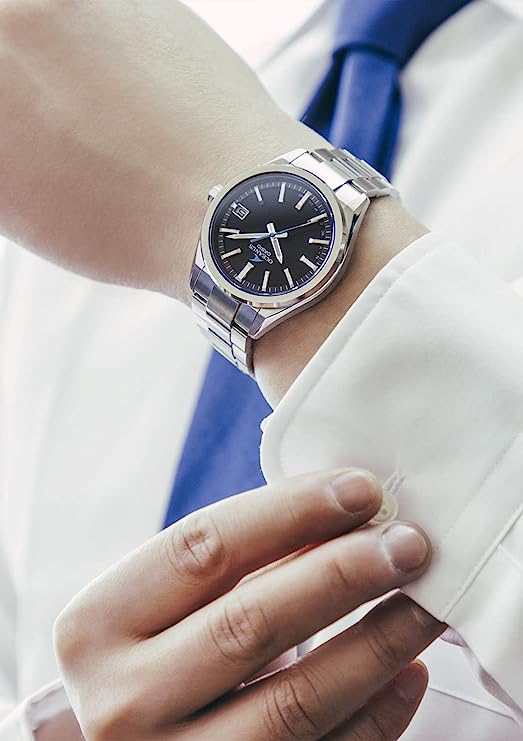 Water Resistance
A standout feature of the Casio Men's Oceanus OCW-T200S-1AJF is its impressive water resistance capability. With a rating of 10 bar, this watch can withstand water pressure up to 100 meters. This makes it suitable for various water activities such as swimming, snorkeling, and even recreational diving. You can confidently wear this timepiece without worrying about any water damage.
Solar Power and Radio Functionality
The Casio Men's Oceanus OCW-T200S-1AJF is powered by Casio's innovative Tough Solar technology. The watch harnesses the power of sunlight or any other light source to recharge its battery. This eliminates the need for frequent battery replacements, making it an environmentally-friendly choice. Additionally, the watch has a power-saving function that automatically adjusts the display brightness to conserve energy when not in use.
Another impressive feature of this watch is its radio-controlled timekeeping functionality. With multi-band atomic timekeeping, the watch receives radio signals from six different transmitters worldwide, ensuring accurate timekeeping no matter where you are. Just set your local time zone, and the watch will automatically adjust itself to the precise time. Say goodbye to the hassle of manually setting your watch every time you travel.
Mobile Link and Bluetooth Connectivity
With the Casio Men's Oceanus OCW-T200S-1AJF, staying connected has never been easier. The watch features mobile link technology, allowing you to connect it to your smartphone via Bluetooth. By downloading the dedicated app, you can access various functions and settings directly from your phone.
One particularly useful feature is the automatic time adjustment. The watch constantly syncs with your phone to ensure that it displays the correct time. You no longer have to worry about manually adjusting your watch or dealing with time discrepancies.
Additionally, the watch offers call and message notifications, alerting you whenever you receive a new call or message on your phone. This feature comes in handy when your phone is not easily accessible, allowing you to stay connected without having to constantly check your device.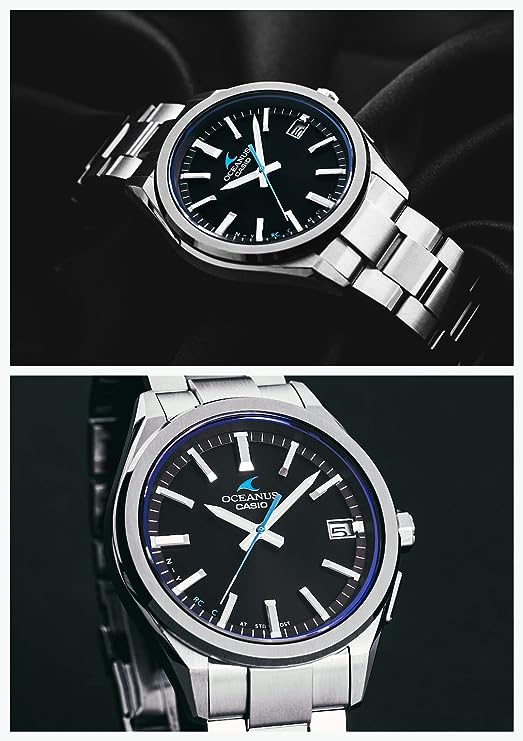 Japan Domestic Genuine Product
The Casio Men's Oceanus OCW-T200S-1AJF is an authentic Japan domestic product. This means that it meets the high standards set by Casio specifically for the Japanese market. The watch is made in Japan and features meticulous craftsmanship and attention to detail. By owning this timepiece, you can be assured of its quality and authenticity.
Price and Value for Money
With its impressive array of features and high-quality construction, the Casio Men's Oceanus OCW-T200S-1AJF offers excellent value for money. Priced at [usd], it may seem like a significant investment initially. However, considering the durability, functionality, and timeless design of this watch, it is well worth the price tag. You are not just buying a watch; you are investing in a reliable timepiece that will last for years to come.
Conclusion
In conclusion, the Casio Men's Oceanus OCW-T200S-1AJF Radio Solar Bluetooth Watch is a true masterpiece that combines style, functionality, and reliability. From its sleek and elegant design to its impressive water resistance andradio-controlled timekeeping, this watch has it all. The use of Tough Solar technology ensures that you never have to worry about running out of battery, while the mobile link and Bluetooth connectivity keep you connected and in control.