The Citizen Watches Axiom AU1062-05E Black is a sleek and sophisticated timepiece designed for men. With its minimalist design and high-quality craftsmanship, this watch offers both style and functionality. In this review, we will delve into the various aspects of the watch, including its design, features, performance, and overall value for money.
Design
The Citizen Axiom AU1062-05E Black features a contemporary design that exudes elegance and simplicity. The black stainless steel case and bracelet complement each other perfectly, creating a cohesive and stylish look. The minimalistic dial enhances the overall aesthetic appeal, with silver-tone hands and hour markers providing a striking contrast against the black background.
One notable design element of this watch is the absence of a traditional crown. Instead, it utilizes a unique push-pull mechanism located on the side of the case, adding to its modern and streamlined appearance. The lack of clutter and unnecessary embellishments make this watch versatile, suitable for both formal and casual occasions.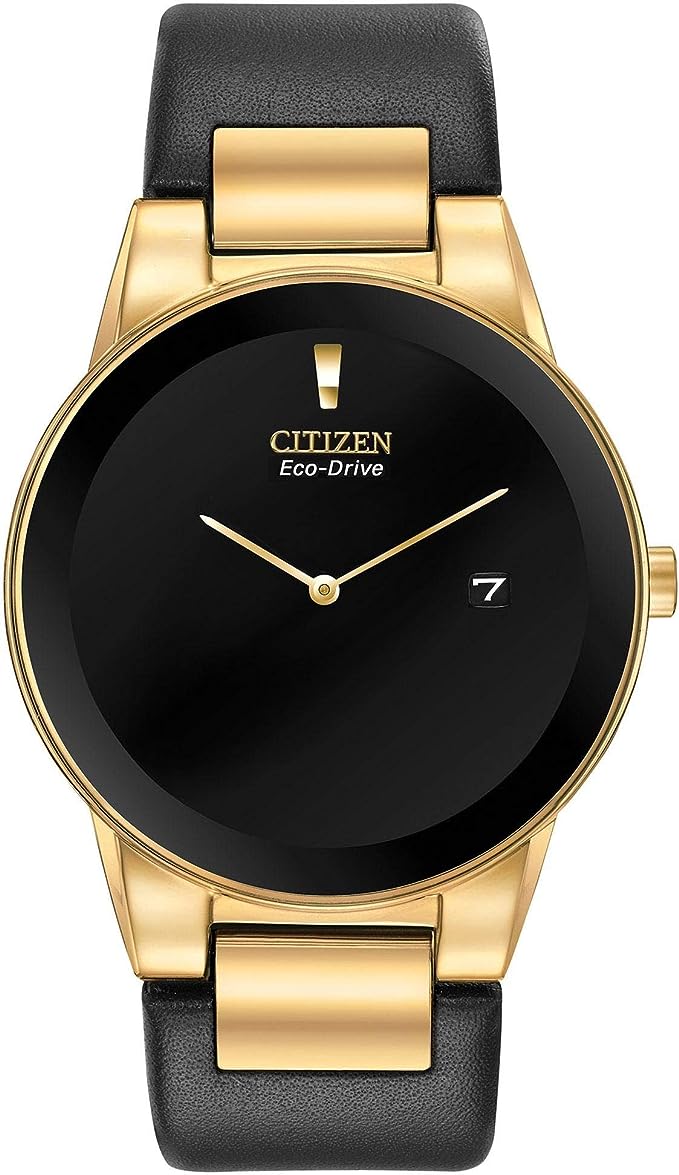 Features
Despite its minimalist design, the Citizen Axiom AU1062-05E Black boasts an impressive array of features that enhance its functionality. Let's explore some of its key features:
Eco-Drive Technology
One standout feature of this watch is its Eco-Drive technology, which sets it apart from many other timepieces on the market. This innovative technology harnesses both natural and artificial light sources to power the watch's quartz movement. As a result, the watch does not require battery changes, ensuring convenience and environmental sustainability.
Water Resistance
The Citizen Axiom AU1062-05E Black offers a water resistance of up to 50 meters (165 feet). While it is not suitable for deep-sea diving or prolonged exposure to water, it can withstand splashes and short periods of water submersion. This feature adds a layer of practicality to the watch, allowing you to wear it confidently in various everyday situations.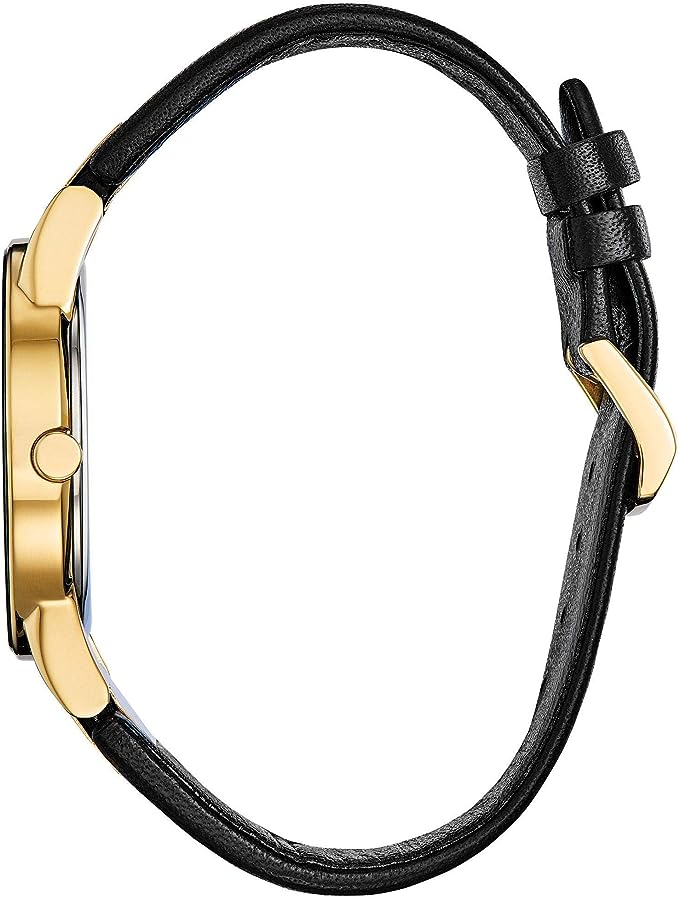 Date Display
A useful feature of this timepiece is its date display located at the 3 o'clock position on the dial. The white background and black numerals ensure easy legibility, allowing you to quickly glance at the watch and stay informed about the current date. This function is particularly handy for individuals who heavily rely on their watches for scheduling and keeping track of important dates.
Performance
Beyond its stylish design and notable features, the Citizen Axiom AU1062-05E Black delivers reliable performance expected from a high-quality timepiece. The accuracy of its quartz movement ensures precise timekeeping, allowing you to depend on the watch for punctuality in your daily activities.
The Eco-Drive technology utilized in this watch proves to be highly efficient, ensuring that it remains powered even with minimal exposure to light. This eliminates the need for regular battery replacements, saving both time and money in the long run. Additionally, the watch charges relatively quickly, enabling it to retain power even in low-light conditions.
The durability of the Citizen Axiom AU1062-05E Black is commendable as well. The stainless steel case and bracelet exhibit excellent resistance to scratches and provide a sturdy construction that can withstand daily wear and tear. The sapphire crystal covering the dial adds further protection against accidental bumps and scratches, maintaining the watch's pristine appearance over time.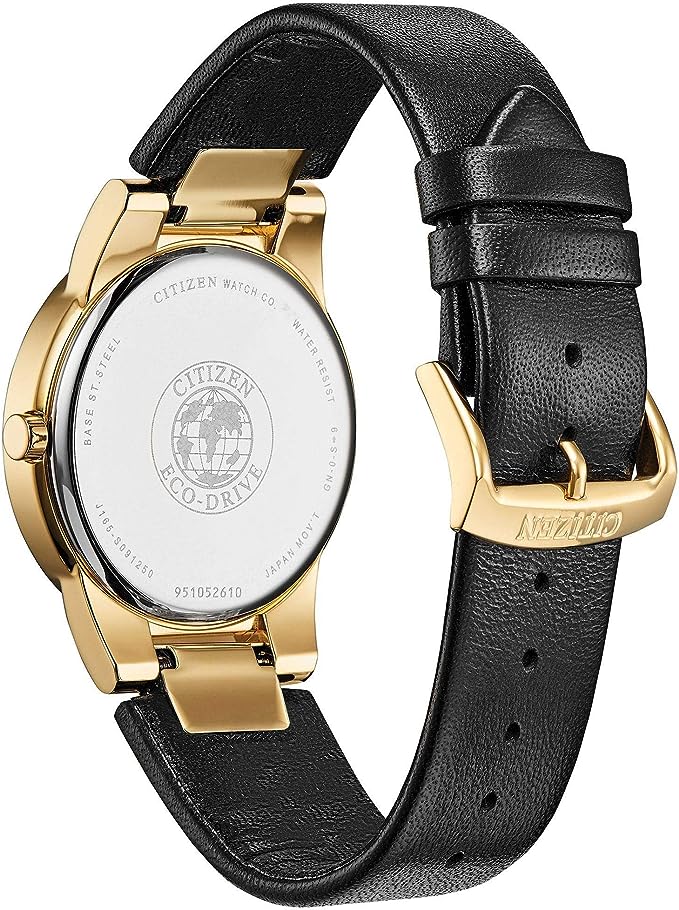 Value for Money
Considering its exceptional craftsmanship, reliable performance, and impressive feature set, the Citizen Axiom AU1062-05E Black offers excellent value for money. With a price tag that reflects its quality and durability, this watch provides a wise investment that will last for years to come.
Furthermore, the brand reputation of Citizen Watches adds another layer of assurance. Citizen has been respected in the industry for producing high-quality timepieces with innovative technologies, ensuring customer satisfaction and long-term reliability.
Conclusion
In summary, the Citizen Watches Axiom AU1062-05E Black is an outstanding timepiece that combines style, functionality, and durability. Its sleek design, coupled with features like Eco-Drive technology and water resistance, make it a versatile choice for any occasion. With precise timekeeping and reliable performance, this watch offers fantastic value for money. Whether you are a watch enthusiast or simply looking for a reliable and stylish accessory, the Citizen Axiom AU1062-05E Black is definitely worth considering.