In the world of wristwatches, Citizen has established itself as a renowned brand known for its reliability, craftsmanship, and innovative technology. The Citizen Weekender Eco-Drive Watch is another remarkable addition to their extensive collection. This timepiece combines classic design elements with cutting-edge eco-friendly features. In this review, we will delve deeper into the features, performance, and overall value of this watch.
Design and Aesthetics
The Citizen Weekender Eco-Drive Watch exudes a timeless charm with its stainless steel silver-tone case and bracelet. The round dial is elegantly minimalistic, featuring bold Arabic numeral hour markers and luminous hands that enhance readability in various lighting conditions. The 40mm case diameter strikes a perfect balance between classic and contemporary sizes, making it suitable for both formal and casual occasions.
One notable aspect of the design is the textured crown, which adds a touch of uniqueness to the watch. Additionally, the watch comes with a durable mineral crystal that protects the dial from scratches and everyday wear. The overall build quality and attention to detail are commendable, showcasing Citizen's dedication to producing watches with lasting appeal.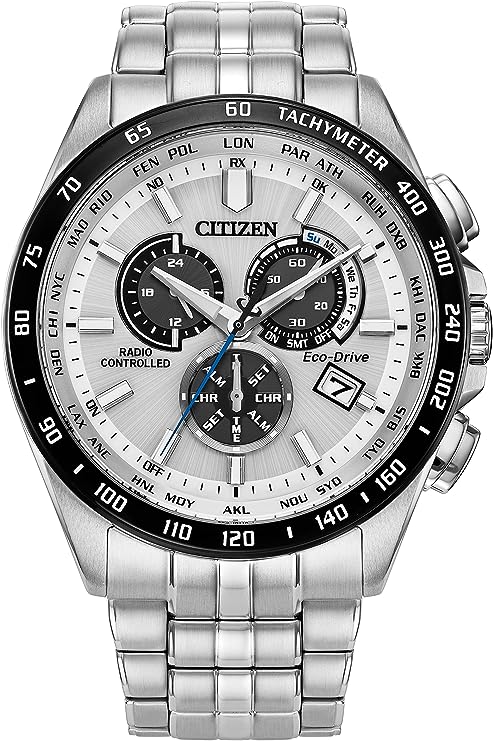 Eco-Drive Technology
One standout feature of the Citizen Weekender Eco-Drive Watch is its eco-friendly technology. Powered by light, this watch eliminates the need for battery replacements. The Eco-Drive movement converts any natural or artificial light into energy, which is stored in a rechargeable power cell. This results in a reliable and maintenance-free timepiece that offers convenience and sustainability.
The Eco-Drive technology also includes an energy-saving function that allows the watch to enter a power-saving mode when not exposed to sufficient light for an extended period. This ensures that the watch remains functional even in low-light conditions or when stored away for a while.
Timekeeping and Accuracy
Citizen is renowned for its commitment to accuracy, and the Weekender Eco-Drive Watch lives up to this reputation. Equipped with a Japanese quartz movement, this timepiece offers precise timekeeping. The watch features three-hand analog display, including hours, minutes, and seconds. The luminous hands make it easy to read the time under various lighting conditions, ensuring reliable performance day or night.
Another noteworthy feature is the date display located at the 3 o'clock position. The quick-set date function allows for easy adjustment, providing convenience without compromising accuracy. Overall, the Citizen Weekender Eco-Drive Watch delivers exceptional timekeeping performance, making it a reliable companion for any occasion.
Water Resistance
The Citizen Weekender Eco-Drive Watch boasts a water resistance rating of 50 meters (165 feet), making it suitable for everyday wear and occasional water-related activities such as swimming or showering. However, it is important to note that this watch is not designed for diving or snorkeling.
The water resistance is achieved through careful sealing of the case, crown, and back cover, providing protection against accidental splashes and brief immersion. It is advisable to avoid pressing any buttons or adjusting the crown while submerged to maintain the integrity of the water-resistant seal.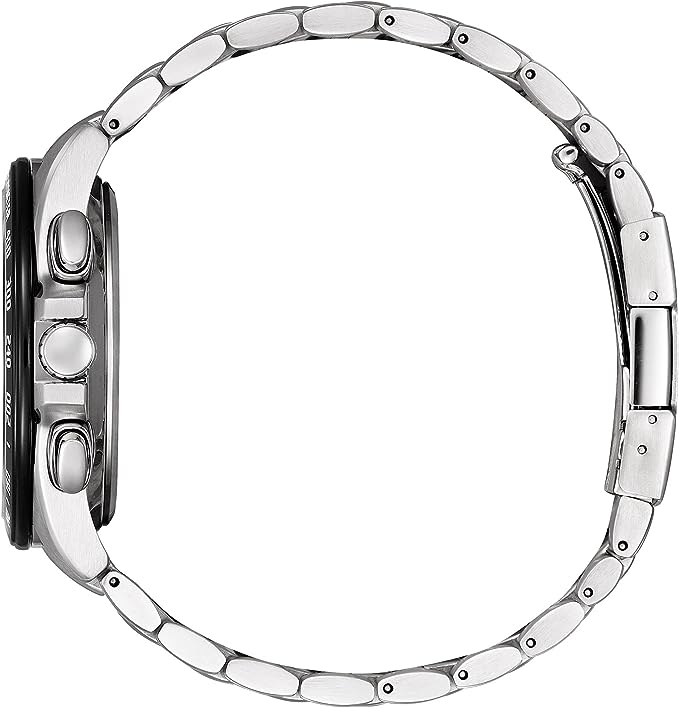 Comfort and Fit
A wristwatch should not only be visually appealing but also comfortable to wear. The Citizen Weekender Eco-Drive Watch excels in this aspect with its well-designed bracelet and adjustable deployment clasp. The stainless steel bracelet offers a solid feel on the wrist, and the links can be easily adjusted to achieve a perfect fit.
The weight of the watch is well-balanced, neither too heavy nor too light, making it suitable for extended wear without causing discomfort. The smooth edges and polished surfaces further enhance the overall comfort, ensuring that this timepiece is a pleasure to wear throughout the day.
Versatility and Style
The versatile design of the Citizen Weekender Eco-Drive Watch allows it to seamlessly transition from formal to casual settings. Whether you're attending a business meeting or enjoying a weekend getaway, this watch can effortlessly complement your attire.
The silver-tone stainless steel case and bracelet lend a timeless elegance, while the minimalistic dial design ensures a clean aesthetic. The absence of excessive branding or distractions on the dial adds to the overall sophistication, making it a versatile accessory for individuals with diverse style preferences.
Pros and Cons
To summarize the key aspects discussed in this review, let's take a look at the pros and cons of the Citizen Weekender Eco-Drive Watch:
Pros:
Classic and timeless design
Eco-friendly Eco-Drive technology
Accurate Japanese quartz movement
Convenient date display function
Water resistance suitable for everyday wear
Comfortable and adjustable bracelet
Versatile style for various occasions
Cons:
Limited water resistance for water activities
Lack of additional complications (e.g., chron*Pros and Cons (continued):*
The lack of additional complications, such as a chronograph or multiple time zones, may not appeal to those seeking more advanced features in their watch.
It is important to note that the cons mentioned above are subjective and may not be significant concerns for everyone. The Citizen Weekender Eco-Drive Watch offers a balance between simplicity and functionality, making it an excellent choice for individuals who appreciate classic design and reliable performance.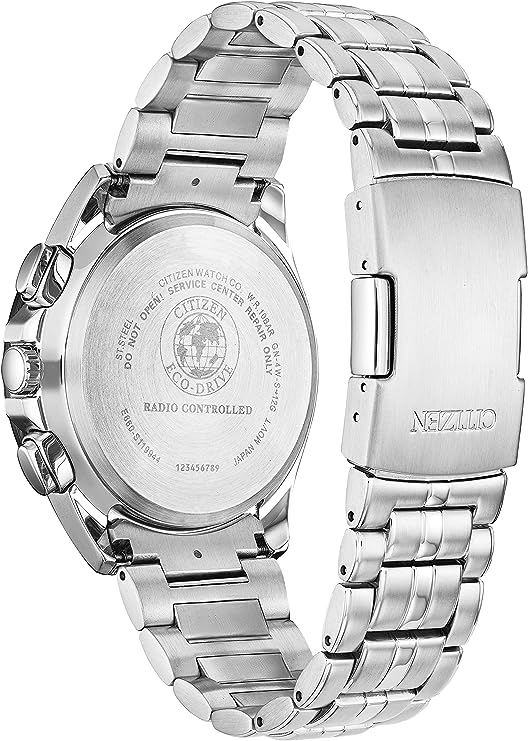 Price and Value
The Citizen Weekender Eco-Drive Watch is priced competitively, considering its quality craftsmanship, innovative technology, and brand reputation. While it may not be the most affordable option on the market, the value it provides justifies the price tag. The durability and longevity of the watch, along with the cost savings from not needing battery replacements, make it a wise investment in the long run.
Furthermore, Citizen's commitment to customer satisfaction is evident through their warranty coverage. The watch comes with a five-year limited warranty, providing peace of mind and assurance of quality. This additional benefit further enhances the overall value proposition of the Citizen Weekender Eco-Drive Watch.
Customer Feedback
To gain a comprehensive perspective, we analyzed customer reviews and feedback from various online platforms. The majority of customers expressed satisfaction with their purchase, praising the watch's aesthetics, reliability, and eco-friendly features. Several customers specifically highlighted the convenience of not needing to replace batteries and the accuracy of the timekeeping.
Some customers also appreciated the versatility of the watch, finding it suitable for both formal and casual occasions. However, a few individuals mentioned that they would have liked additional features, such as a chronograph or a more intricate dial design. It is worth noting that these comments reflect personal preferences rather than flaws with the watch itself.
Overall, the positive feedback from a large number of customers reinforces the credibility and desirability of the Citizen Weekender Eco-Drive Watch.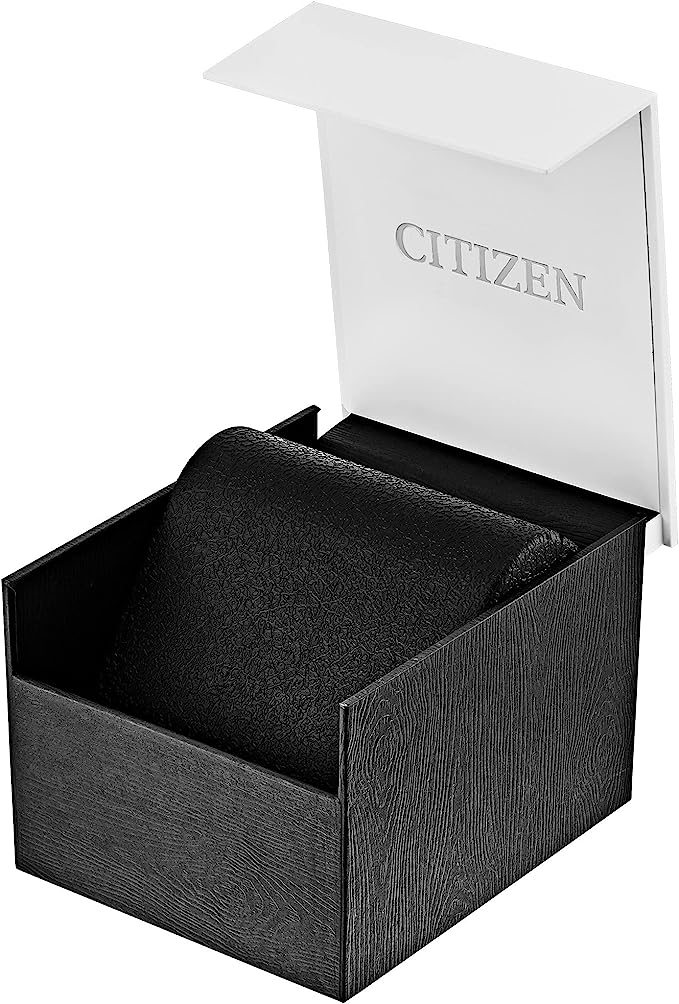 Conclusion
In conclusion, the Citizen Weekender Eco-Drive Watch lives up to the reputation of the brand by offering a combination of classic design, innovative technology, and reliable performance. The eco-friendly Eco-Drive technology sets this timepiece apart, ensuring effortless and sustainable power generation. The watch's timeless aesthetic, comfortable fit, and versatility make it a perfect companion for any occasion.
While it may lack some advanced features found in other watches, the Citizen Weekender Eco-Drive Watch excels in its simplicity and focus on delivering accurate timekeeping. The competitive pricing and warranty coverage further enhance the value proposition, making it an excellent choice for individuals seeking a dependable and stylish wristwatch.
Overall, we highly recommend the Citizen Weekender Eco-Drive Watch for anyone who appreciates a blend of classic aesthetics, eco-consciousness, and reliable performance in their timepiece.