In the world of timepieces, Citizen has consistently proven its commitment to quality and innovation. With their latest offering, the Citizen Eco-Drive Movement Men's Watch, they have once again showcased their expertise in watchmaking. This remarkable timepiece combines bold design with superior accuracy, making it a standout choice for any discerning watch enthusiast. In this review, we will delve into the features, functionality, and overall performance of this remarkable watch.
Unmatched Precision
One of the most impressive aspects of the Citizen Eco-Drive Movement Men's Watch is its ability to synchronize to an atomic clock. This means that the watch will maintain accuracy within a margin of error of just one second in 100,000 years. This level of precision is unparalleled in the world of watches and sets the Citizen Eco-Drive apart from its competitors.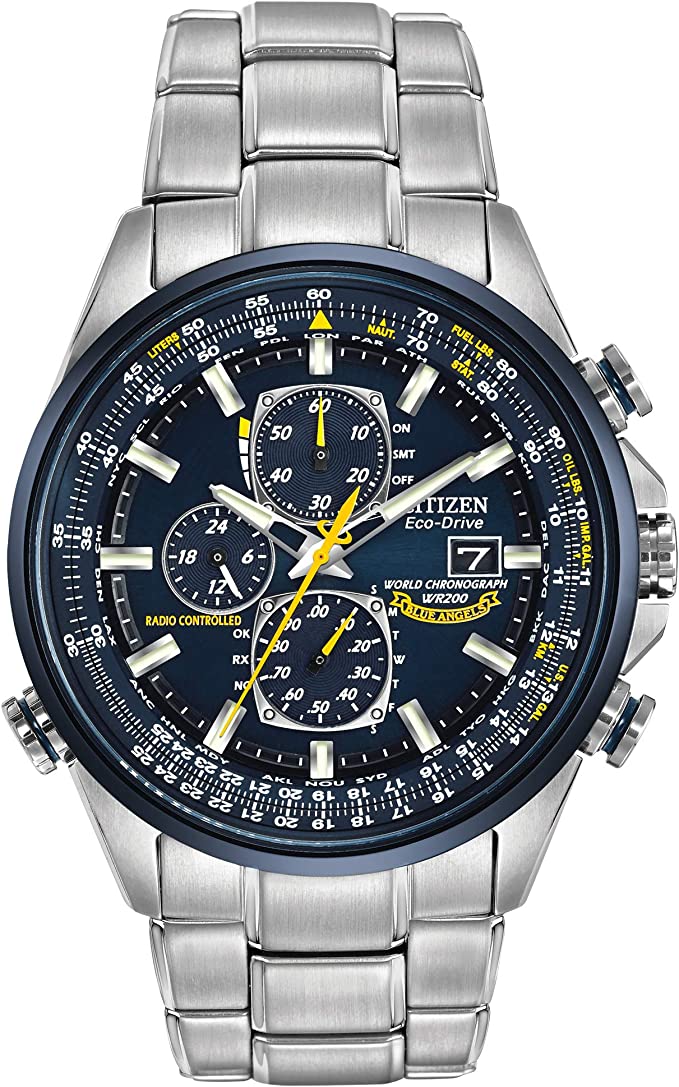 Functional Excellence
The Citizen Eco-Drive Movement Men's Watch boasts a range of impressive features that make it not only accurate but also highly functional. The 1/20 Second Chronograph allows you to measure up to 60 minutes with precise accuracy. This feature comes in handy during various activities such as sports or timing events.
With the Perpetual Calendar function, you never have to worry about adjusting the date on your watch again. The watch automatically adjusts for leap years and will display the correct date and day throughout the year. Additionally, the 12/24 Hour Time format provides flexibility for those who prefer military or standard timekeeping.
Another noteworthy feature is the Power Reserve Indicator. This indicator lets you know how much power is left in the watch, ensuring you never run out of time unexpectedly. It's a convenient feature that adds to the overall user experience.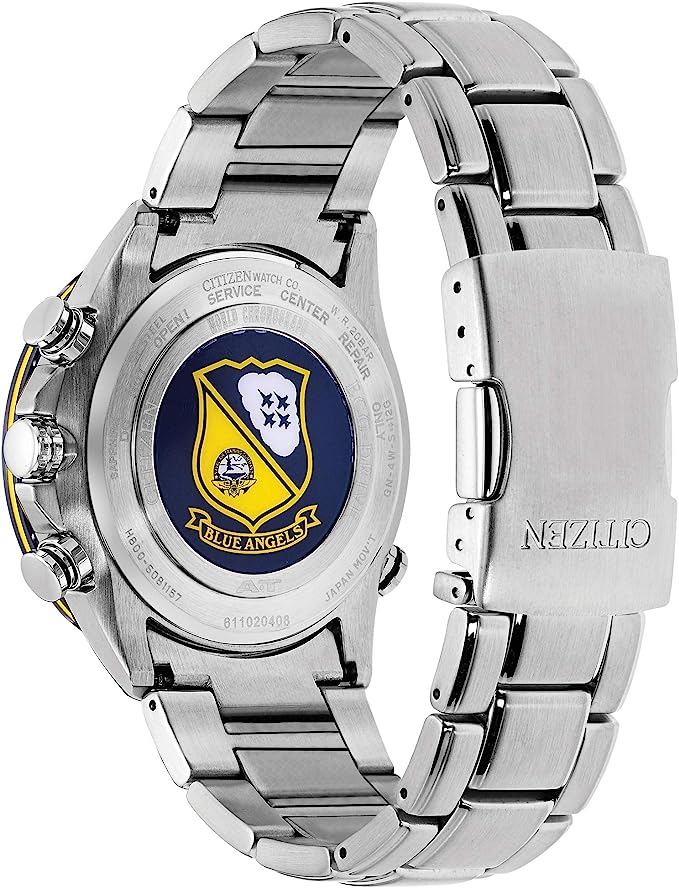 Stunning Design
The Citizen Eco-Drive Movement Men's Watch features a bold and sophisticated design that is sure to catch the eye. The silver-tone stainless steel case and bracelet exude elegance, making this timepiece suitable for both formal and casual occasions. The combination of brushed and polished finishes gives it a refined look that oozes quality craftsmanship.
One standout element of this watch is the anti-reflective sapphire crystal. This crystal not only protects the dial from scratches but also provides excellent visibility in various lighting conditions. Whether you find yourself under bright sunlight or in a dimly lit room, the sapphire crystal ensures that you can read the time without any hindrance.
Exceptional Durability
Citizen has always been known for producing durable watches, and the Citizen Eco-Drive Movement Men's Watch is no exception. With its 200 meters water resistance rating, this watch is built to withstand the rigors of everyday wear and more. Whether you're swimming, diving, or simply washing your hands, you can trust that this timepiece will remain unaffected by water damage.
Moreover, the five-year limited warranty provided by Citizen further highlights their confidence in the durability and longevity of this watch. It offers peace of mind to customers, knowing that they are covered in case of any manufacturing defects or issues arising from normal use.
User-Friendly Experience
One aspect that sets the Citizen Eco-Drive Movement Men's Watch apart is its user-friendly experience. The watch is designed with intuitive controls and clear markings, ensuring that even those new to complicated timepieces can easily navigate its functions. The crown and pushers have a solid feel and are responsive to the touch, adding to the overall satisfaction of using this watch.
The luminous hands and hour markers enhance readability in low-light conditions. Whether you find yourself camping under the stars or attending an evening event, the glow-in-the-dark feature allows you to effortlessly read the time without straining your eyes.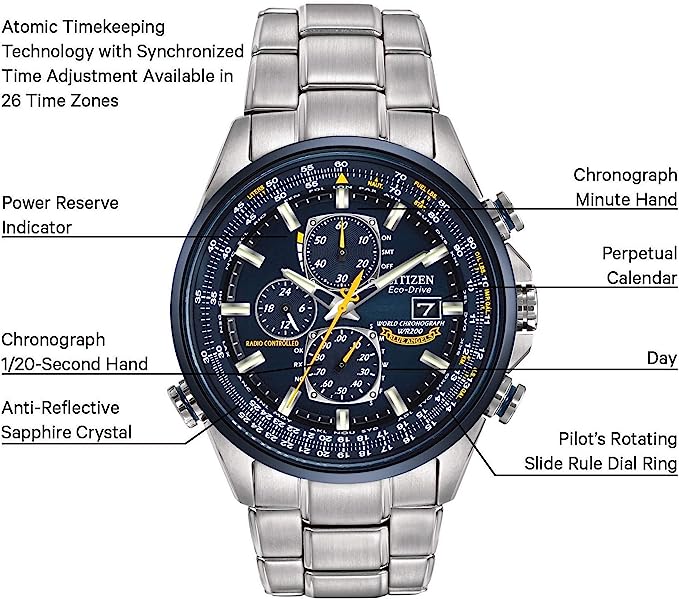 Pros and Cons
Pros
Unmatched precision with atomic clock synchronization
Impressive range of features, including chronograph and perpetual calendar
Stunning design with a blend of elegance and durability
Exceptional water resistance up to 200 meters
User-friendly experience with intuitive controls and clear markings
Cons
The watch may be too large for individuals with smaller wrists
The price tag might be a deterrent for budget-conscious buyers

Conclusion
In conclusion, the Citizen Eco-Drive Movement Men's Watch is an exceptional timepiece that combines style, functionality, and unmatched precision. With its ability to synchronize to an atomic clock and a range of impressive features, this watch stands out among its competitors. The stunning design, durable construction, and user-friendly experience make it a worthy investment for any watch enthusiast.
While the size and price of the watch may not suit everyone, those who appreciate quality craftsmanship and value accurate timekeeping will find the Citizen Eco-Drive Movement Men's Watch to be a remarkable addition to their collection. With its 5-year limitedwarranty, you can have peace of mind knowing that Citizen stands behind the durability and performance of this timepiece.
Overall, the Citizen Eco-Drive Movement Men's Watch is a testament to Citizen's commitment to excellence in watchmaking. It offers unparalleled precision, functional excellence, stunning design, exceptional durability, and a user-friendly experience. While it may not be suitable for individuals with smaller wrists and the price point might be a consideration for some, the overall quality and performance of this watch make it a worthwhile investment.
Whether you're a seasoned watch collector or someone looking to elevate their style with a high-quality timepiece, the Citizen Eco-Drive Movement Men's Watch is a standout choice. With its blend of sophistication and functionality, this watch is sure to impress both in terms of aesthetics and performance. It's a true testament to Citizen's dedication to creating watches that not only tell time but also make a statement.
So, if you're in the market for a reliable and stylish watch that offers unmatched precision and an array of impressive features, look no further than the Citizen Eco-Drive Movement Men's Watch. It's a timepiece that combines the best of form and function, making it a worthy addition to any watch collection.