The Citizen Men's Classic Eco-Drive Watch is a timepiece that perfectly combines style and functionality. With its sleek design, advanced features, and eco-friendly technology, this watch offers an exceptional experience for any modern man. Whether you're heading to the office or going out for a casual evening, this watch is sure to impress. In this review, we will delve into the key features, performance, design, comfort, and overall value of the Citizen Men's Classic Eco-Drive Watch.
Key Features
The Citizen Men's Classic Eco-Drive Watch boasts an impressive array of features that make it stand out in the market. Let's take a closer look at some of its key features:
Eco-Drive Technology
One of the standout features of this watch is its eco-drive technology. Powered by light sources, this watch never requires battery replacement. With its built-in solar panel, even indoor lighting is sufficient to keep the watch running smoothly. This eco-friendly feature not only saves you the hassle of regularly replacing batteries but also makes a positive impact on the environment. It's a win-win situation.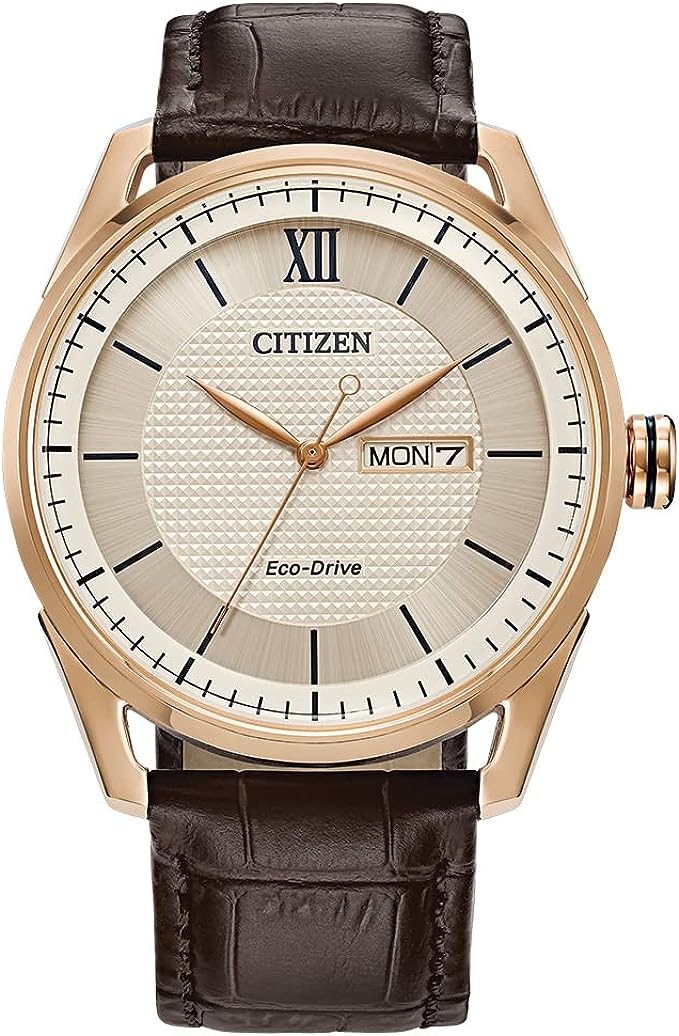 Precise Timekeeping
Citizen is renowned for its accuracy, and the Men's Classic Eco-Drive Watch lives up to that reputation. Equipped with a reliable Japanese quartz movement, this watch ensures precise and consistent timekeeping. You can rely on this timepiece to keep you punctual and never miss a beat.
Water Resistance
With a water resistance rating of up to 100 meters (330 feet), this watch is suitable for swimming, snorkeling, and other water-based activities. However, it should be noted that it is not suitable for scuba diving or high-pressure water activities.
Date Display
The Citizen Men's Classic Eco-Drive Watch features a convenient date display window at the 3 o'clock position. This simple addition allows you to quickly and easily keep track of the date without needing to pull out your phone or consult a calendar.
Scratch-Resistant Mineral Crystal
Protecting the dial of the watch is a scratch-resistant mineral crystal. This crystal is highly durable and helps to maintain the watch's pristine appearance even after extended use. The added peace of mind knowing that your watch is resistant to scratches is an added bonus.
Performance and Functionality
When it comes to performance and functionality, the Citizen Men's Classic Eco-Drive Watch excels in every aspect. The advanced features mentioned earlier contribute to its overall performance, ensuring reliability and ease of use.
Long-lasting Power Reserve
Thanks to the eco-drive technology, this watch has an impressive power reserve. Once fully charged, it can run for several months without exposure to light. This is particularly useful if you have multiple watches in your collection and like to rotate them regularly.
Chronograph Function
The chronograph function adds a layer of functionality to this timepiece. With its stopwatch feature, you can accurately measure elapsed time, making it perfect for sports activities or timing everyday tasks. The three sub-dials on the watch provide clear and easy-to-read information, enhancing usability.
Luminous Hands and Markers
In low-light conditions, the luminous hands and markers on this watch come to life, allowing for easy time reading. Whether you find yourself in a dimly lit room or out stargazing at night, the watch's luminosity ensures that you can always read the time effortlessly.
Solid Build Quality
Crafted with precision and attention to detail, the Citizen Men's Classic Eco-Drive Watch exhibits excellent build quality. The stainless steel case and bracelet not only enhance its durability but also give it a premium look and feel. This watch is designed to withstand everyday wear and tear, making it a reliable companion for years to come.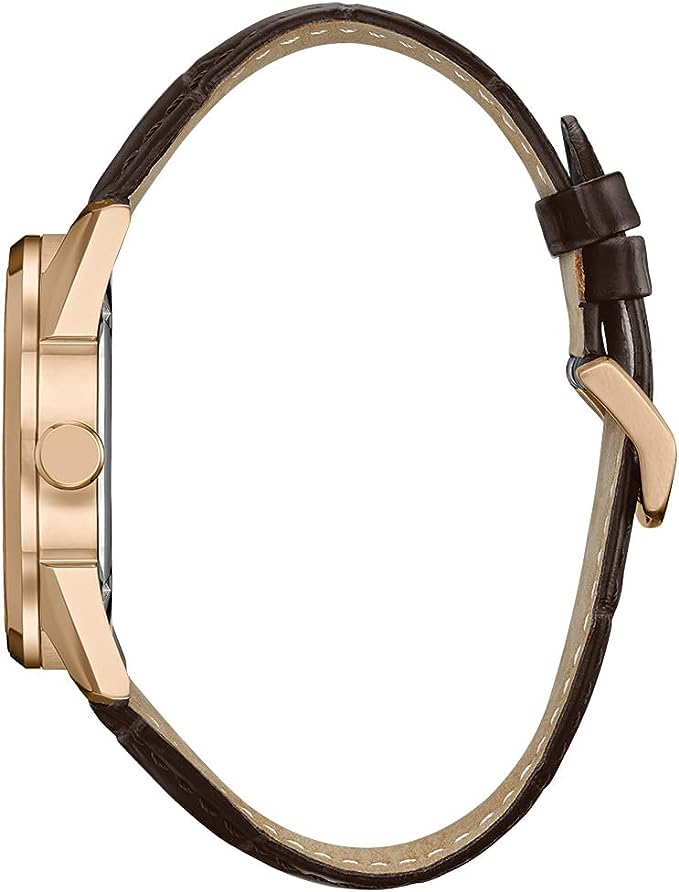 Design and Aesthetics
The design of the Citizen Men's Classic Eco-Drive Watch is timeless and sophisticated. Its clean and simple dial combined with the classic stainless steel bracelet create an elegant and versatile timepiece suitable for any occasion.
Sleek Dial
The dial of this watch features a minimalist design with silver-tone hour markers and hands. The lack of excessive detailing gives it a refined look, while the contrasting black background enhances readability. The absence of unnecessary clutter allows the wearer to focus on the time effortlessly.
Stainless Steel Bracelet
The stainless steel bracelet exudes class and offers a comfortable fit. With its polished and brushed finish, the bracelet adds a touch of elegance to the overall design. It is also adjustable, ensuring that you can find the perfect fit for your wrist.
Versatility
The versatility of this watch is one of its defining qualities. Whether paired with a formal suit or a casual outfit,the Citizen Men's Classic Eco-Drive Watch effortlessly complements any style. Its timeless design and neutral color scheme make it suitable for both professional settings and casual occasions. This versatility means that you can wear this watch with confidence, knowing that it will enhance your overall look.
Size and Weight
The dimensions of the Citizen Men's Classic Eco-Drive Watch are ideal for most wrist sizes. With a case diameter of 42mm and a thickness of 11mm, it strikes a perfect balance between being noticeable without being overly bulky. The weight of the watch is also comfortable, ensuring that it doesn't feel cumbersome during extended wear.
Overall Aesthetic Appeal
In terms of aesthetics, this watch exudes a sophisticated charm. The combination of the silver-tone dial, stainless steel bracelet, and scratch-resistant crystal creates a timepiece that is both elegant and durable. Whether you're at a business meeting or attending a social event, the Citizen Men's Classic Eco-Drive Watch will undoubtedly draw attention and elicit compliments.
Comfort and Wearability
A watch should not only look good but also feel comfortable on the wrist. The Citizen Men's Classic Eco-Drive Watch excels in this aspect, making it a joy to wear for extended periods.
Adjustable Bracelet
The stainless steel bracelet features a fold-over clasp with a push-button release, allowing for easy adjustment. This ensures that you can find the perfect fit for your wrist, preventing any discomfort or irritation.
Lightweight Design
Despite its solid build quality, the Citizen Men's Classic Eco-Drive Watch is surprisingly lightweight. This makes it comfortable to wear throughout the day without causing any strain or fatigue.
Smooth Wearing Experience
The smooth edges of the case and bracelet contribute to the overall comfort of this watch. The absence of sharp edges or rough surfaces prevents any discomfort, even during rigorous activities.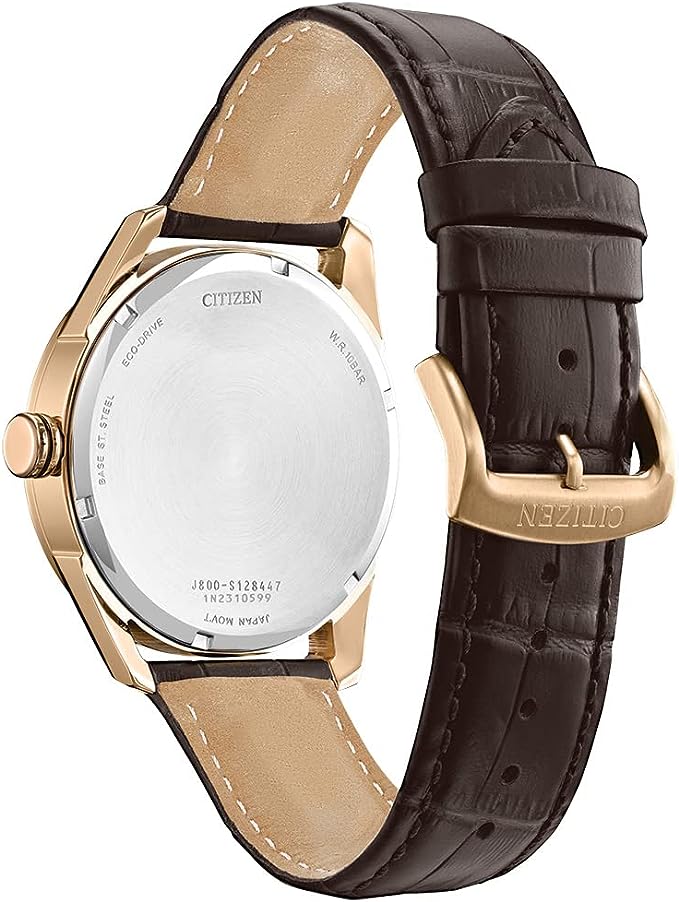 Value for Money
Considering the exceptional features, performance, design, and comfort that the Citizen Men's Classic Eco-Drive Watch offers, it provides excellent value for money. While its price may be higher compared to some other watches on the market, the superb craftsmanship and advanced technology justify the investment.
Long-Term Savings
The eco-drive technology of this watch eliminates the need for regular battery replacements, saving you money in the long run. Additionally, the scratch-resistant mineral crystal ensures that your watch remains free from noticeable scratches, reducing the need for expensive repairs or replacements.
Durability
With its solid build quality and reliable construction, the Citizen Men's Classic Eco-Drive Watch is built to last. You can trust that this timepiece will withstand everyday wear and tear, ensuring that your investment pays off over time.
Brand Reputation
Citizen has established itself as a reputable and trusted brand in the watch industry. Known for their precision and innovation, Citizen watches are highly regarded by watch enthusiasts worldwide. Investing in a Citizen timepiece not only guarantees quality but also aligns you with a brand that values excellence and sustainability.
Conclusion
In conclusion, the Citizen Men's Classic Eco-Drive Watch offers a perfect blend of style and functionality for modern men. With its eco-friendly technology, precise timekeeping, water resistance, and versatile design, this watch is a reliable companion for any occasion. The attention to detail, exceptional performance, and comfortable wearing experience make it an excellent investment for watch enthusiasts and those looking for a timepiece that combines elegance with practicality.
If you're in the market for a high-quality watch that will stand the test of time, the Citizen Men's Classic Eco-Drive Watch is definitely worth considering. Its timeless design, advanced features, and commitment to sustainability make it a standout choice in the crowded watch market. Add this remarkable timepiece to your collection and enjoy the perfect fusion of style and functionality.