The Citizen Eco-Drive Men's Watch is a timepiece that combines elegance, functionality, and innovation. With its sleek design, reliable quartz movement, and eco-friendly charging system, this watch offers the perfect blend of style and technology. In this review, we will delve into the features and performance of this remarkable timepiece to understand why it stands out in a sea of watches available on the market.
Design and Build Quality
The first thing that captures your attention when you lay eyes on the Citizen Eco-Drive Men's Watch is its striking appearance. The stainless steel case, measuring 42mm in diameter, gives the watch a robust and substantial feel without being overly heavy. The black dial with silver-tone hands and markers creates a sophisticated contrast, making it easy to read the time at a glance.
The leather strap adds a touch of class and comfort to the overall design. It feels supple against the wrist and is suitable for both formal and casual occasions. Additionally, the buckle closure ensures a secure fit, preventing the watch from slipping off during activities.
Overall, the design and build quality of this watch are exceptional. It exudes a sense of luxury and refinement that is sure to turn heads.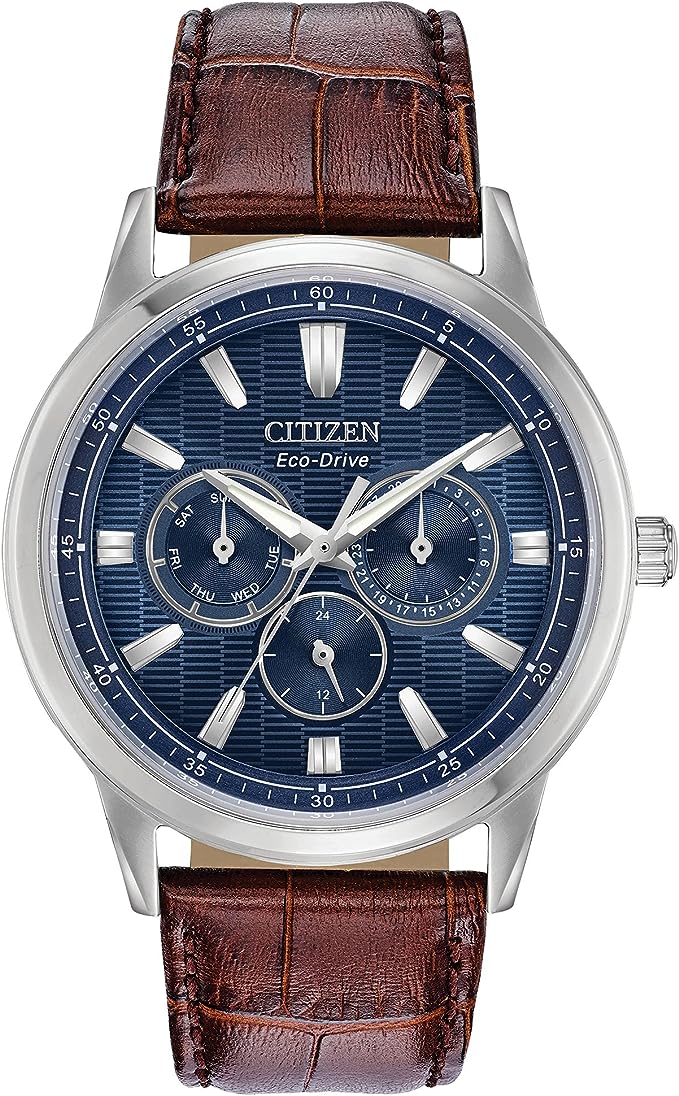 Movement and Accuracy
At the heart of the Citizen Eco-Drive Men's Watch lies a reliable quartz movement. Quartz movements are known for their accuracy and low maintenance requirements, making them a popular choice among watch enthusiasts. This watch does not disappoint in terms of accuracy, as it consistently keeps time within a few seconds per month.
However, what truly sets this timepiece apart is its innovative Eco-Drive technology. Instead of relying on traditional batteries, the watch harnesses the power of light to keep it running. The solar panel located beneath the dial absorbs both natural and artificial light, converting it into electrical energy that charges the rechargeable battery. This means you won't have to worry about replacing batteries or winding the watch manually.
The Eco-Drive technology is not only practical but also environmentally friendly. By eliminating the need for disposable batteries, Citizen contributes to reducing electronic waste and minimizing its carbon footprint. This aspect makes the watch particularly appealing to those who are conscious of their ecological impact.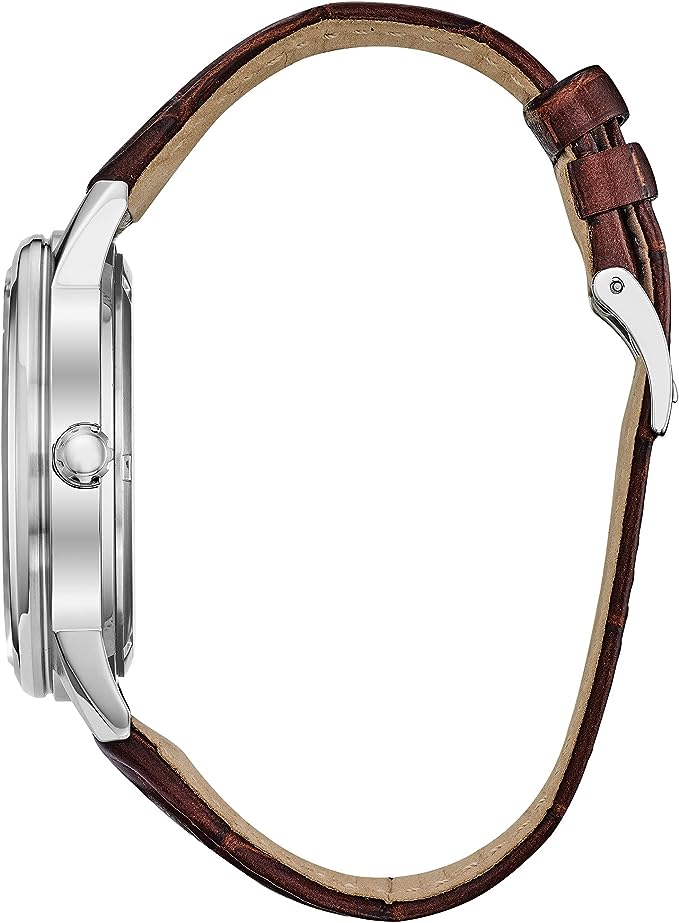 Features and Functionality
Beyond its elegant appearance and accurate timekeeping, the Citizen Eco-Drive Men's Watch offers several notable features that enhance its functionality.
Water Resistance
With a water resistance rating of 100 meters (330 feet), this watch is suitable for swimming, snorkeling, and other water-related activities. However, it is important to note that it is not designed for scuba diving or high-pressure water sports. The screw-down case back and crown provide an extra layer of protection against water ingress, ensuring the longevity of the watch.
Date Display
The inclusion of a date display adds practicality to the watch. Positioned at the 3 o'clock position, the date window provides a convenient way to keep track of the current date without the need for additional devices.
Luminous Hands and Markers
In low-light conditions, the luminous hands and markers come to life, illuminating the dial and enabling easy time reading. Whether you find yourself in a dimly lit room or outdoors after sunset, the watch remains legible, thanks to this feature.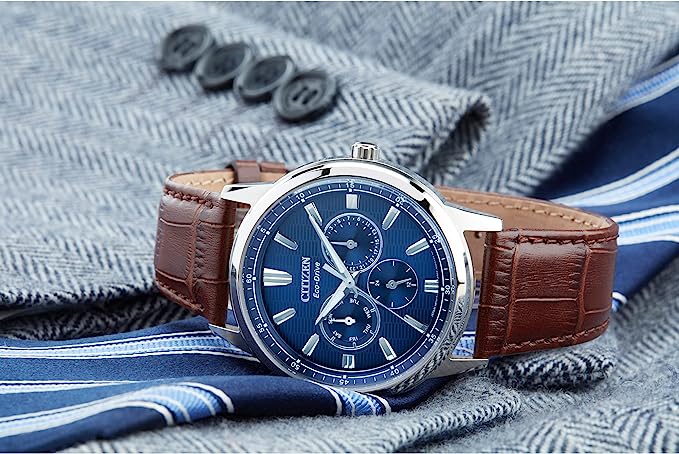 Chronograph Functionality
For those who appreciate added functionality, the Citizen Eco-Drive Men's Watch incorporates a chronograph. With the ability to measure elapsed time up to 60 minutes, this feature is particularly useful during sporting events or activities where precise timing is crucial. The chronograph sub-dials are beautifully integrated into the dial's design, maintaining the watch's overall aesthetics.
Comfort and Wearability
A timepiece may boast impressive features and aesthetics, but if it is not comfortable to wear, its appeal diminishes greatly. The Citizen Eco-Drive Men's Watch excels in terms of comfort, thanks to its well-crafted leather strap and lightweight construction. The supple leather molds comfortably to your wrist, allowing for all-day wear without causing any discomfort or irritation.
Furthermore, the watch's modest 42mm case size strikes a balance between being noticeable on the wrist and not overpowering it. This makes it suitable for individuals with varying wrist sizes, ensuring a comfortable fit for most wearers.

Durability and Longevity
Citizen has a reputation for producing watches that are built to last, and the Eco-Drive Men's Watch is no exception. The stainless steel case offers excellent resistance to corrosion and everyday wear, while the scratch-resistant mineral crystal protects the dial from unsightly scratches.
The Eco-Drive technology further enhances the watch's longevity by reducing the need for frequent battery replacements. The rechargeablebattery has a lifespan of up to 20 years, ensuring that the watch remains functional for a long time.