When it comes to watches, Citizen is a brand that has established itself as a leader in the industry. With a rich history dating back to 1918, Citizen has consistently delivered timepieces that combine impeccable style with advanced technology. The Citizen Eco-Drive Men's Watch is a prime example of their commitment to excellence.
Design and Build Quality
The first thing that strikes you about the Citizen Eco-Drive Men's Watch is its sleek and sophisticated design. The watch features a round stainless steel case with a diameter of 42mm, providing a comfortable fit on most wrists. The black dial contrasts beautifully with the silver-tone hands and hour markers, enhancing visibility at all times of the day. The watch also includes a date window conveniently positioned at the 3 o'clock mark.
The build quality of this timepiece is exceptional. The stainless steel case and mineral crystal ensure durability and protection against scratches. The genuine leather strap adds a touch of elegance while ensuring a comfortable wearing experience. The watch is also water-resistant up to 100 meters, making it suitable for daily wear and light swimming.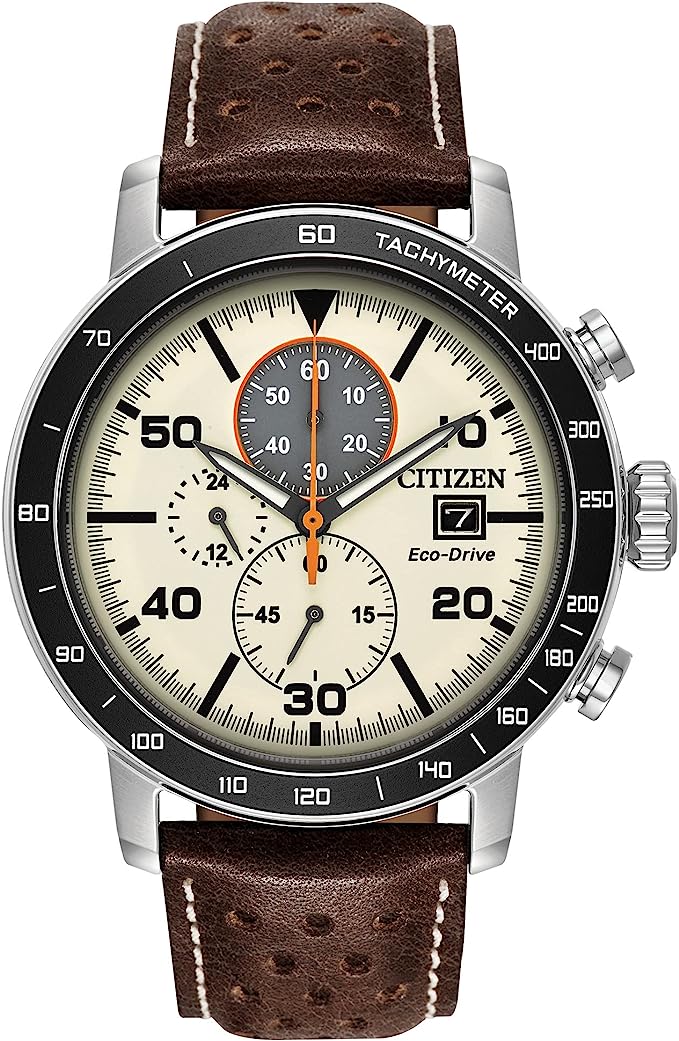 Eco-Drive Technology
One of the standout features of the Citizen Eco-Drive Men's Watch is its eco-friendly technology. The watch is powered by Citizen's innovative Eco-Drive system, which harnesses the power of light to charge the watch's battery. This means you never have to worry about replacing batteries or winding the watch manually.
The solar-powered Eco-Drive movement is incredibly efficient, converting both natural and artificial light into energy. It can store power for up to six months, allowing the watch to continue functioning even in complete darkness. This self-sustaining system not only saves you money in the long run but also reduces the environmental impact associated with disposable batteries.
Timekeeping and Features
The Citizen Eco-Drive Men's Watch delivers accurate timekeeping thanks to its reliable quartz movement. The watch keeps precise time, ensuring you are always punctual. The luminous hands and hour markers further contribute to easy reading, even in low-light conditions.
In addition to its primary function, this timepiece offers several useful features. It includes a chronograph function, allowing you to measure elapsed time accurately. The watch also features a tachymeter scale on the bezel, which can be used to calculate speed based on time and distance measurements. These additional functionalities make the watch versatile and suitable for various activities.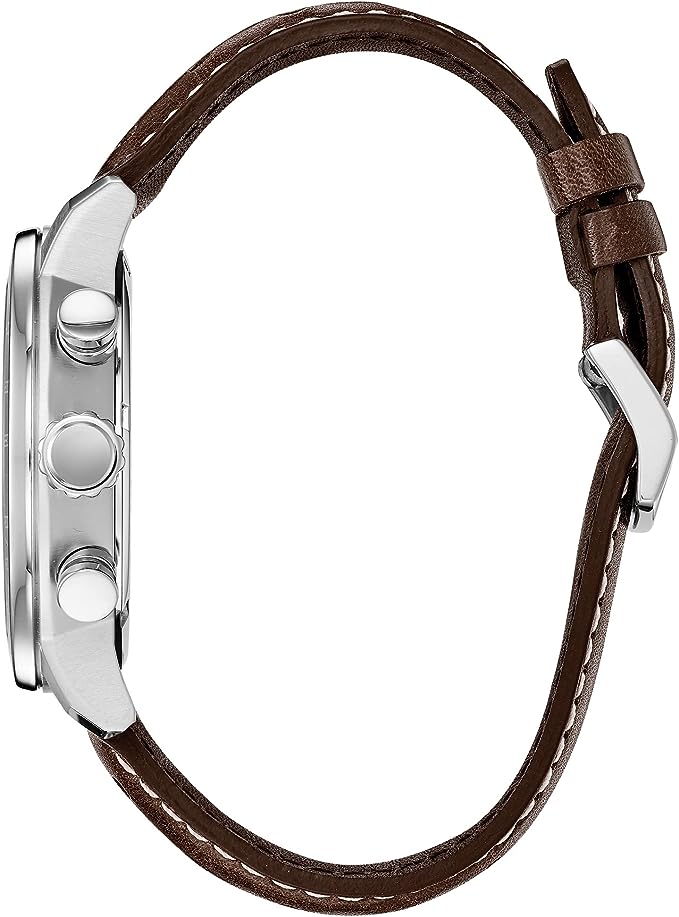 Comfort and Fit
Comfort is paramount when it comes to wearing a wristwatch, and the Citizen Eco-Drive Men's Watch excels in this regard. The genuine leather strap feels soft against the skin and molds to your wrist over time, providing a comfortable fit that doesn't cause any irritation or discomfort. The buckle closure ensures a secure and adjustable fit, allowing you to find the perfect size.
The lightweight design of the watch further enhances comfort, making it suitable for extended wear. Whether you wear it to the office, during outdoor activities, or for special occasions, the watch remains comfortable throughout the day.
Pros and Cons
Pros:
Sleek and sophisticated design
Excellent build quality with durable materials
Eco-friendly solar-powered Eco-Drive technology
Accurate quartz movement for precise timekeeping
Useful additional features like chronograph and tachymeter scale
Comfortable fit with a genuine leather strap
Water-resistant up to 100 meters
Cons:
Limited availability of strap color options
The 42mm case size may be too large for individuals with smaller wrists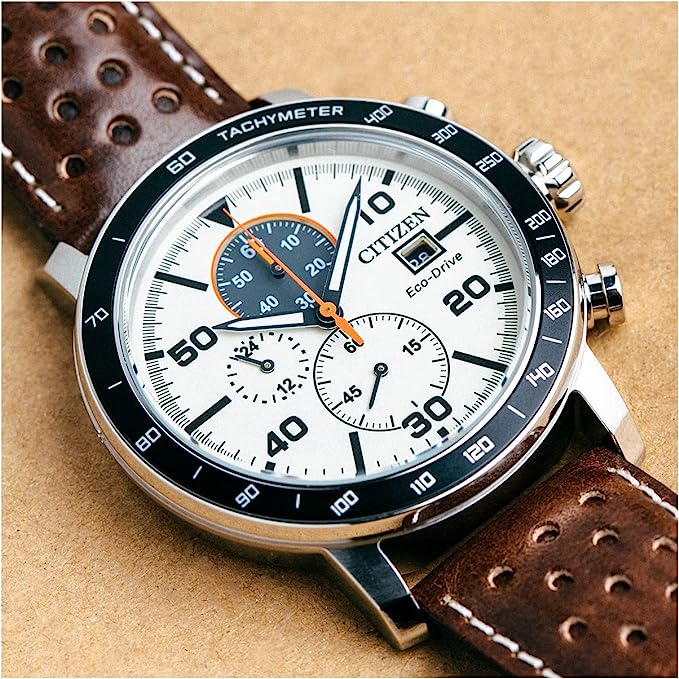 Verdict
In conclusion, the Citizen Eco-Drive Men's Watch is a remarkable timepiece that combines style and functionality seamlessly. Its elegant design, durable construction, and eco-friendly technology set it apart from other watches in its price range. The convenience of never having to replace batteries, coupled with the accuracy of quartz movement, makes it an excellent choice for everyday wear.
Whether you're a watch enthusiast or someone looking for a reliable timepiece that complements your style, the Citizen Eco-Drive Men's Watch delivers on all fronts. With its impressive features, comfortable fit, and timeless appeal, this watch is a worthy investment that you can enjoy for years to come.