The Citizen Eco-Drive Chronograph Stainless Steel Men's Watch is a stylish and functional timepiece that offers a range of features for the modern man. As a proud owner of this watch, I am excited to share my thoughts and experiences with you in this comprehensive review.
Design and Build Quality
The design of the Citizen Eco-Drive Chronograph exudes elegance and sophistication. The stainless steel case and bracelet give it a solid and sturdy feel while maintaining a sleek and polished look. The black dial is complemented by silver-tone hands and markers, offering a contrasting and easily readable display. The overall design is versatile, making it suitable for both formal and casual occasions.
The build quality of this watch is excellent. The stainless steel construction ensures durability and longevity, while the scratch-resistant mineral crystal protects the dial from scratches and damage. The attention to detail is evident in the precise craftsmanship and finishing touches, making it a standout timepiece.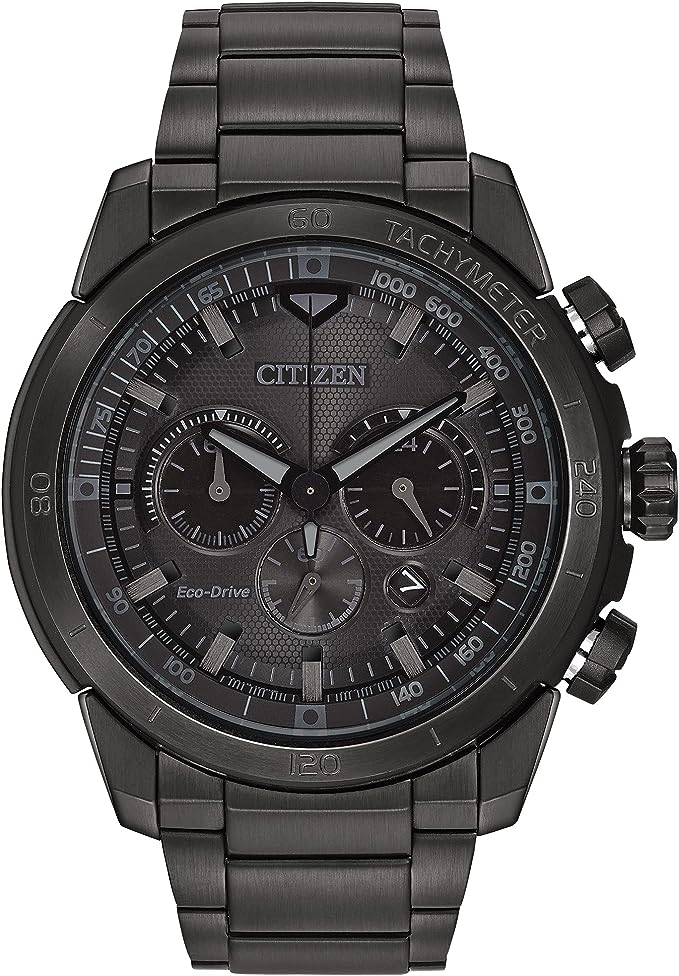 Features and Functionality
The Citizen Eco-Drive Chronograph offers a range of features that make it highly functional and convenient to use. One notable feature is the chronograph function, which allows you to measure elapsed time with accuracy. The stopwatch functionality is easy to operate, and the sub-dials provide clear and precise readings.
Another remarkable feature of this watch is its Eco-Drive technology. Powered by light, the watch does not require any battery changes, eliminating the need for regular maintenance. This eco-friendly feature is a significant advantage over traditional battery-powered watches.
Additionally, the watch includes a date display at the 3 o'clock position, providing quick access to the current date. The luminous hands and markers ensure visibility even in low-light conditions, further enhancing the watch's functionality.
Comfort and Fit
The Citizen Eco-Drive Chronograph is designed with wearer comfort in mind. The stainless steel bracelet is adjustable and offers a secure fit on the wrist. The clasp mechanism is easy to use and provides added security, preventing accidental falls or loss of the watch.
The weight of the watch is well-balanced, making it comfortable to wear throughout the day. Whether you're attending meetings, engaging in physical activities, or simply going about your daily routine, this watch sits comfortably on the wrist without causing any discomfort.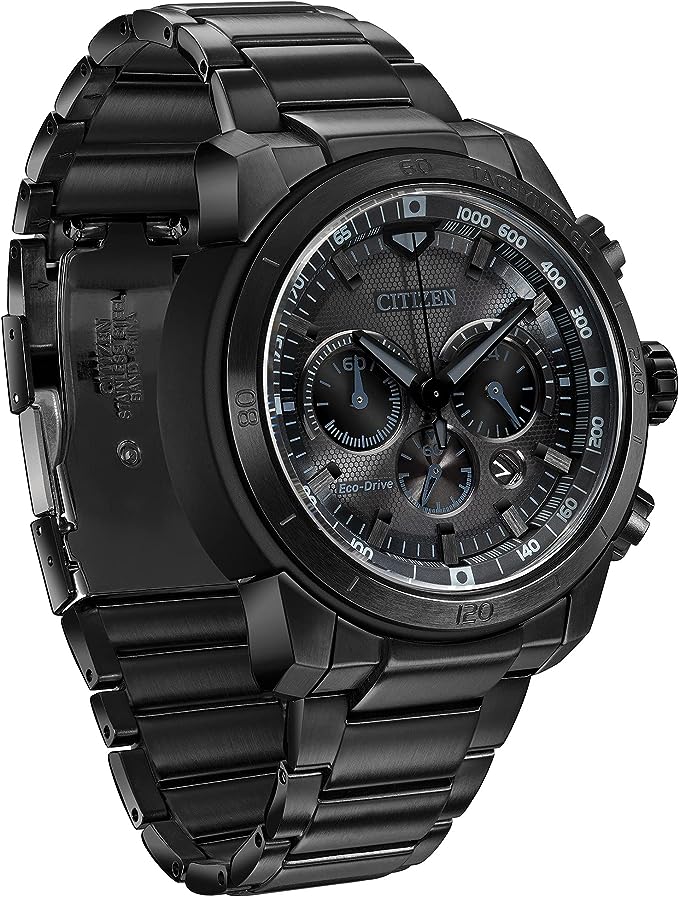 Performance and Accuracy
When it comes to performance, the Citizen Eco-Drive Chronograph delivers exceptional accuracy. The Japanese quartz movement ensures precise timekeeping, allowing you to rely on the watch for accurate time readings in various situations.
The chronograph function performs flawlessly, providing accurate measurements of elapsed time. The buttons are responsive and easy to operate, making it convenient to start, stop, and reset the stopwatch.
In terms of water resistance, this watch can withstand water pressure up to 100 meters (330 feet). While it is suitable for swimming and snorkeling, it is not recommended for scuba diving or high-pressure water activities.
Value for Money
Considering the quality, design, and features offered by the Citizen Eco-Drive Chronograph, it represents excellent value for money. The watch's durable construction, reliable movement, and Eco-Drive technology make it a long-term investment that will serve you well for years to come.
Compared to other watches in its class, the Citizen Eco-Drive Chronograph offers similar features and build quality at a more affordable price point. It provides all the essential functionalities expected from a chronograph watch while maintaining a stylish and elegant appearance.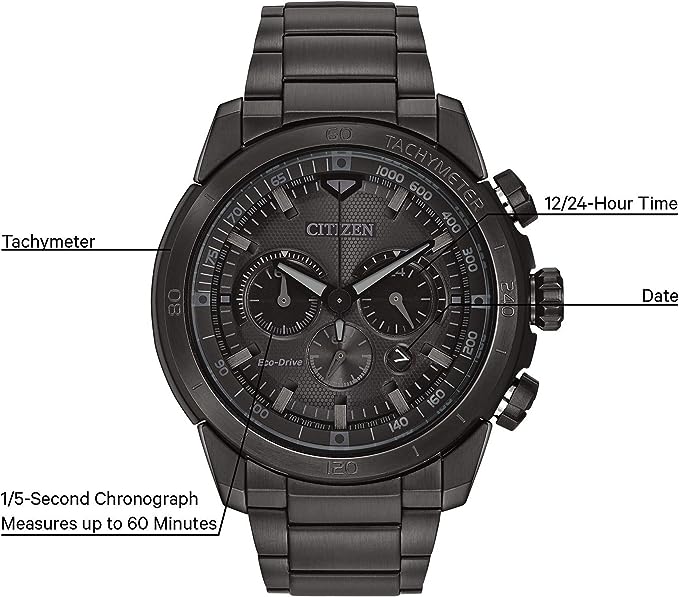 Pros and Cons
To summarize the strengths and weaknesses of the Citizen Eco-Drive Chronograph, let's take a look at its pros and cons:
Pros:
Stylish and versatile design
High-quality construction and finish
Eco-Drive technology eliminates the need for battery changes
Accurate timekeeping and chronograph functionality
Comfortable to wear for extended periods
Water-resistant up to 100 meters
Cons:
The luminosity could be stronger in low-light conditions
The bracelet adjustment may require professional assistance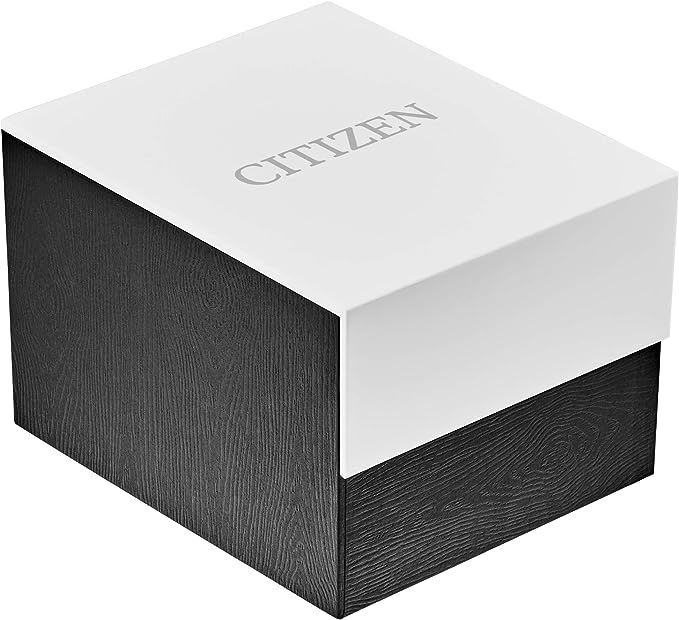 Conclusion
In conclusion, the Citizen Eco-Drive Chronograph Stainless Steel Men's Watch impresses with its elegant design, solid build quality, and impressive range of features. The combination of style and functionality makes it an excellent choice for individuals seeking a reliable and fashionable timepiece.
The Eco-Drive technology sets this watch apart from its competitors by providing environmentally friendly operation and hassle-free maintenance. With exceptional accuracy and comfortable wearability, it is a versatile accessory suitable for any occasion.
Considering its attractive price point and the value it offers, I highly recommend the Citizen Eco-Drive Chronograph as a worthy addition to your watch collection or as a thoughtful gift for someone special.