In the realm of wristwatches, Citizen has established itself as a renowned brand known for its precision, durability, and timeless designs. The Citizen Quartz Dress Watch is no exception to this reputation. With its sleek and sophisticated aesthetics combined with reliable quartz movement, this timepiece offers an ideal balance between style and functionality. In this comprehensive review, we will delve into the key features, performance, and overall value of the Citizen Quartz Dress Watch.
Aesthetics and Design
The first impression one gets upon laying eyes on the Citizen Quartz Dress Watch is its undeniable elegance. Crafted with meticulous attention to detail, this timepiece exudes a refined and classic appeal. The two-tone stainless steel case and bracelet add a touch of sophistication, making it suitable for both formal occasions and daily wear.
The round dial is protected by a durable mineral crystal, providing excellent resistance against scratches and ensuring long-lasting clarity. The silver-tone hands and hour markers beautifully complement the black dial, offering a striking contrast that enhances readability in various lighting conditions.
Citizen's signature logo is discreetly placed below the 12 o'clock position, adding a subtle touch of branding without overshadowing the overall design. The watch is also water-resistant up to 30 meters, allowing for accidental splashes or brief immersion without compromising its performance.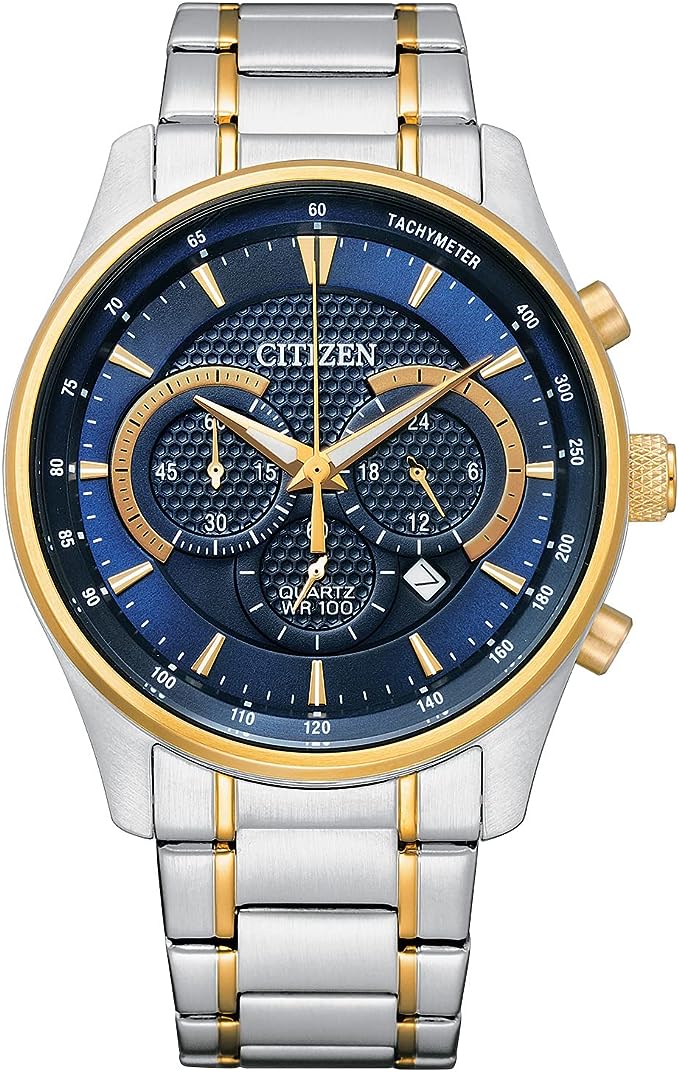 Precision Quartz Movement
One of the standout features of the Citizen Quartz Dress Watch is its reliable quartz movement. Powered by a precise quartz crystal oscillator, this watch ensures accurate timekeeping with minimal deviation. Unlike mechanical watches, which require regular winding or automatic movements, quartz watches offer hassle-free operation and superior accuracy.
The watch is equipped with a quartz movement that operates on a battery, providing a consistent and reliable timekeeping experience. This eliminates the need for regular adjustments and ensures that you can rely on your watch to keep accurate time throughout the day.
Comfort and Fit
Beyond its aesthetics and functionality, the comfort of a wristwatch is essential for long-term wear. The Citizen Quartz Dress Watch excels in this aspect, with a well-designed stainless steel bracelet that provides a comfortable fit on the wrist. The two-tone finish adds a touch of sophistication while maintaining a lightweight feel, making it suitable for extended periods of use.
The bracelet is adjustable, allowing users to customize the fit according to their wrist size. The deployment clasp ensures secure fastening, preventing accidental slips or loosening during daily activities. Whether worn snugly or more loosely, the Citizen Quartz Dress Watch remains comfortable and doesn't cause any discomfort or irritation.
Durability and Build Quality
Citizen has built a reputation for producing watches that withstand the test of time, and the Quartz Dress Watch lives up to these expectations. The combination of stainless steel and mineral crystal contributes to the overall durability of this timepiece. The stainless steel case and bracelet are resistant to corrosion and maintain their luster even after prolonged use.
The mineral crystal covering the dial offers excellent protection against scratches and minor impacts. While not as scratch-resistant as sapphire crystal, it still performs admirably in daily wear scenarios. However, users should exercise caution to avoid exposing the watch to extreme conditions that may lead to damage.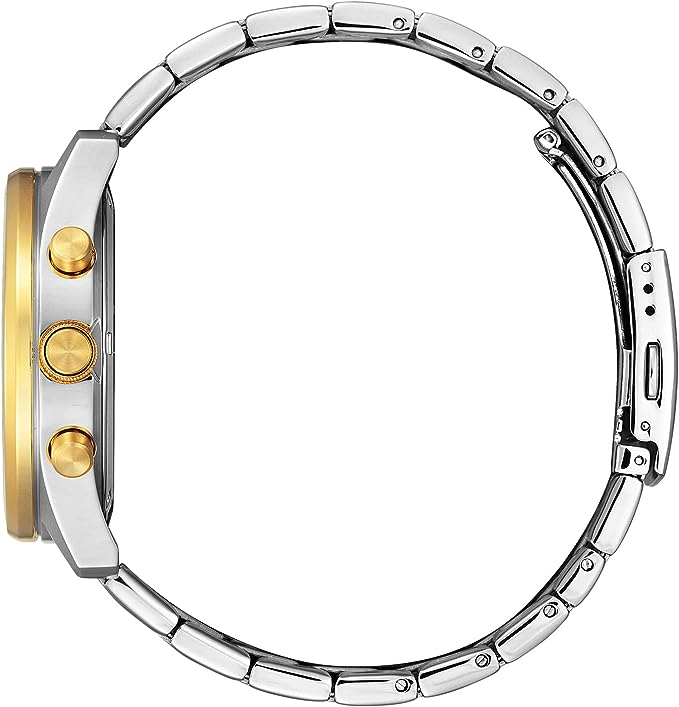 Functionality and Features
Despite its minimalist appearance, the Citizen Quartz Dress Watch boasts a range of features that enhance its practicality and utility. The luminous hands and hour markers allow for easy reading in low-light environments, ensuring that you can tell the time with ease regardless of the lighting conditions.
The watch features a date function conveniently positioned at the 3 o'clock position. The date window is large enough to provide visibility without overwhelming the overall aesthetics of the dial. The quick-set date mechanism allows for easy adjustment, ensuring that you can keep track of the day effortlessly.
Value for Money
Considering its superior craftsmanship, reliability, and attractive design, the Citizen Quartz Dress Watch offers excellent value for money. Priced at [vnd], this timepiece sits in a competitive range within the dress watch market segment. While there are other options available at lower price points, the quality and brand reputation associated with Citizen make it a worthwhile investment.
Furthermore, the durability and accuracy of the quartz movement ensure that this watch will last for years without requiring significant maintenance or repairs. This long-term reliability further enhances its value proposition, making it a cost-effective choice for those seeking a stylish and dependable timepiece.
Pros and Cons
To summarize the key attributes of the Citizen Quartz Dress Watch, let's take a closer look at its pros and cons:
Pros:
Sleek and elegant design
Accurate quartz movement
Comfortable fit with adjustable stainless steel bracelet
Durable build quality
Water-resistant up to 30meters
Luminous hands and hour markers for easy reading in low-light conditions
Convenient date function with quick-set mechanism
Excellent value for money
Cons:
Not as scratch-resistant as watches with sapphire crystal
Limited water resistance, not suitable for swimming or diving activities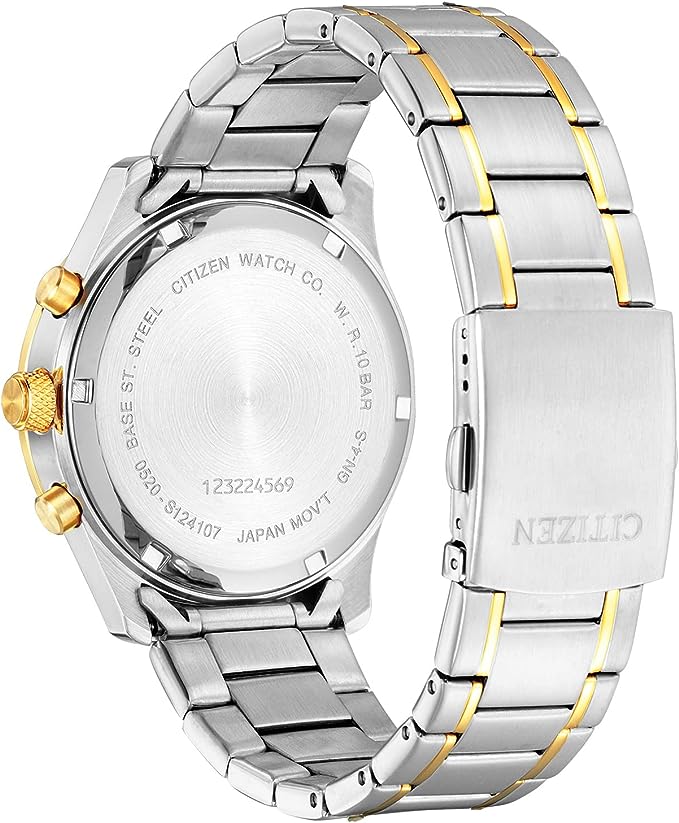 Conclusion
The Citizen Quartz Dress Watch is a testament to the brand's commitment to excellence in design and functionality. With its timeless aesthetics, reliable quartz movement, and durable build quality, this timepiece offers a compelling package for watch enthusiasts and collectors alike.
Whether you're attending a formal event or simply going about your daily routine, the Citizen Quartz Dress Watch effortlessly elevates any outfit with its elegant and sophisticated appearance. The accurate quartz movement ensures precise timekeeping, eliminating the need for frequent adjustments or winding.
Beyond its style and functionality, the Citizen Quartz Dress Watch provides excellent comfort and durability. The adjustable stainless steel bracelet ensures a secure and comfortable fit on the wrist, while the robust materials used in its construction contribute to its longevity.
While not without its limitations, such as the relatively lower scratch resistance of the mineral crystal and limited water resistance, these minor drawbacks are outweighed by the overall quality and value offered by this timepiece.
In conclusion, if you're in search of a reliable, elegant, and reasonably priced dress watch, the Citizen Quartz Dress Watch deserves serious consideration. Its combination of timeless design, precision quartz movement, and exceptional durability make it a worthy addition to any watch collection.