In today's fast-paced world, time is of the essence. A reliable and stylish watch is an essential accessory that not only helps us keep track of time but also makes a fashion statement. The Citizen Quartz Stainless Steel Casual Watch is a timepiece that promises to deliver both functionality and style. In this review, we will explore the features, design, performance, and overall value for money of this watch.
Features
The Citizen Quartz Stainless Steel Casual Watch boasts an array of impressive features that make it stand out among other watches in its price range. Let's take a closer look at some of its notable features:
1. Quartz Movement
This watch utilizes quartz movement, which ensures accurate timekeeping. Quartz watches are known for their precision and reliability, and the Citizen Quartz does not disappoint in this aspect. It keeps time accurately, allowing you to stay punctual without any worries.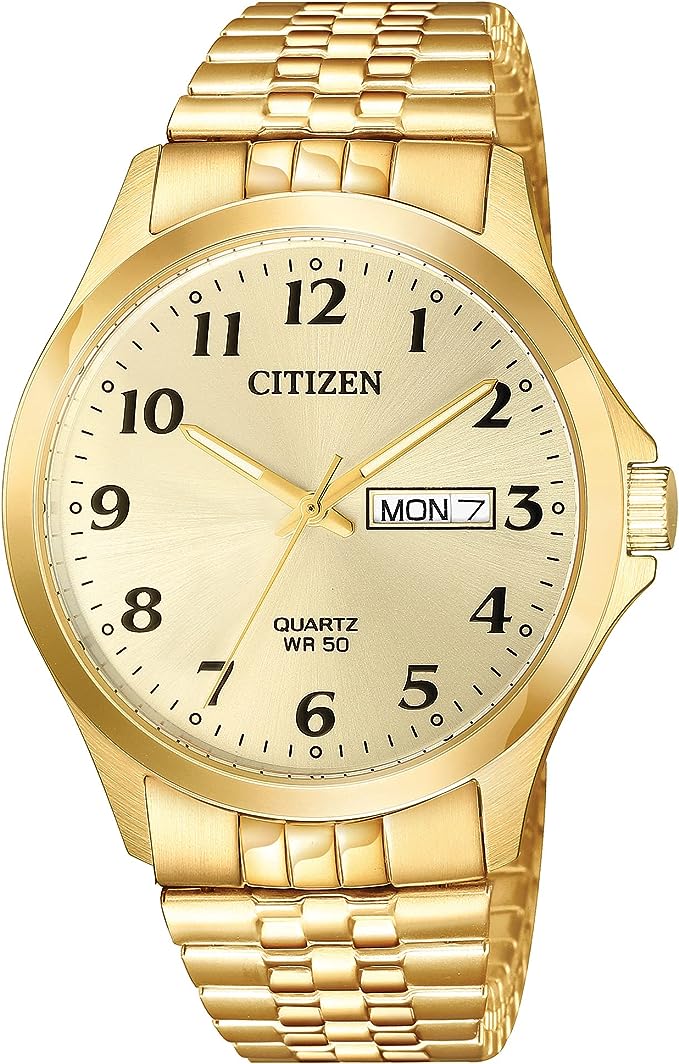 2. Stainless Steel Case and Bracelet
Crafted with durability in mind, this watch features a stainless steel case and bracelet. Stainless steel is not only long-lasting but also resistant to scratches and corrosion. The watch feels solid on the wrist and exudes a sense of sturdiness.
3. Water Resistance
One of the standout features of this watch is its water resistance capability. With a water resistance rating of up to 50 meters (165 feet), it can withstand splashes, rain, and even brief immersion in water. This feature adds versatility to the watch, making it suitable for various activities and environments.
4. Date Functionality
Equipped with a date window, the Citizen Quartz Casual Watch allows you to conveniently keep track of the day and date. This feature comes in handy for those who rely on their watches not only for timekeeping but also as a calendar.
5. Luminous Hands
The watch features luminous hands, which glow in the dark after exposure to light. This makes it easy to read the time even in low-light situations. Whether you're in a dimly lit room or outdoors at night, the luminous hands ensure that you can always check the time effortlessly.
Design
The design of the Citizen Quartz Stainless Steel Casual Watch is sleek and elegant. It combines classic elements with modern touches, creating a versatile timepiece that can be worn on various occasions. The stainless steel case and bracelet lend a sophisticated appeal, while the black dial adds a touch of understated elegance.
The watch has a round face with a minimalistic approach to its design. The hour markers are represented by simple silver-tone batons, complementing the overall clean aesthetic. The minute and hour hands are also silver-toned, contrasting well against the black background of the dial. The date window is discreetly positioned at the 3 o'clock mark, adding functionality without disrupting the overall balance of the watch's design.
The stainless steel bracelet features a fold-over clasp with a push-button release, ensuring a secure and comfortable fit on the wrist. Additionally, the bracelet is adjustable, allowing for customization to achieve the perfect fit.
Overall, the design of the Citizen Quartz Casual Watch is timeless and versatile, making it suitable for both formal and casual settings. It exemplifies a perfect blend of style and simplicity, catering to individuals with diverse fashion preferences.

Performance
When it comes to performance, the Citizen Quartz Stainless Steel Casual Watch excels in providing accurate timekeeping and reliability. The quartz movement ensures precise timekeeping, eliminating the need for frequent adjustments. The watch maintains excellent accuracy, allowing you to rely on it for your daily activities.
Furthermore, the luminous hands are highly effective, ensuring that you can effortlessly read the time in various lighting conditions. The glow lasts for a considerable amount of time, making it especially useful during nighttime or in dark environments.
The water resistance feature is another aspect where this watch performs admirably. With a rating of 50 meters, it can withstand everyday activities involving water, such as washing hands and light splashes. However, it's important to note that this watch is not suitable for swimming or diving, as it does not have a high level of water resistance.
The stainless steel case and bracelet exhibit durability, withstanding daily wear and tear. The scratch-resistant nature of stainless steel ensures that the watch remains free from unsightly marks, keeping it looking pristine over time.
Value for Money
Considering the features, design, and performance of the Citizen Quartz Stainless Steel Casual Watch, its price represents excellent value for money. Priced competitively, this watch offers a combination of style, reliability, and functionality at an affordable price point.
While there are other watches available in the market with similar features, the Citizen Quartz stands out due to its brand reputation for quality andcraftsmanship. Citizen is a well-established brand known for producing high-quality timepieces, and this watch lives up to that reputation.
When comparing the price of this watch to similar options from other brands, it becomes evident that the Citizen Quartz Stainless Steel Casual Watch offers great value. It provides all the essential features one would expect from a reliable and stylish watch, without breaking the bank. The stainless steel construction, quartz movement, water resistance, and date functionality are impressive considering its price range.
Moreover, the design of the watch is timeless, allowing it to be worn for years without going out of style. Its versatility makes it suitable for a wide range of occasions, whether it's a business meeting or a casual outing with friends. The durability of the stainless steel case and bracelet ensures that this watch will withstand the test of time, making it a worthwhile investment.
In terms of performance, the accuracy of the quartz movement and the reliability of the luminous hands contribute to an overall satisfying user experience. The watch keeps accurate time, eliminating the need for constant adjustments. The convenience of having a date window adds practicality to the watch, while the luminous hands ensure legibility in any lighting condition.
The water resistance feature is particularly useful for individuals who lead active lifestyles or frequently find themselves in situations where exposure to water is inevitable. While it may not be suitable for deep-sea diving or prolonged water immersion, it offers sufficient protection against everyday encounters with moisture.
Furthermore, Citizen is known for its commitment to eco-friendly practices, and this watch is no exception. It utilizes a quartz movement, which requires less energy consumption compared to mechanical movements. This contributes to reducing its environmental impact, aligning with the values of environmentally conscious consumers.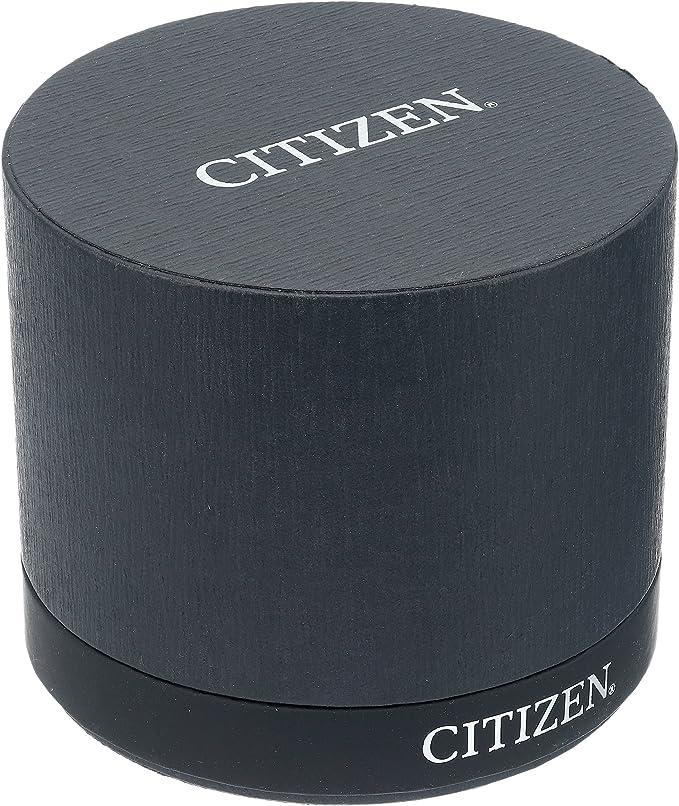 Conclusion
The Citizen Quartz Stainless Steel Casual Watch is an excellent choice for those seeking a reliable, stylish, and affordable timepiece. With its quartz movement, stainless steel construction, water resistance, date functionality, and luminous hands, it provides all the essential features one would expect in a watch of this caliber.
The timeless design and versatility make it suitable for various occasions, while the durability ensures that it will withstand daily wear and tear. The value for money offered by this watch is exceptional, considering its brand reputation and the quality craftsmanship associated with Citizen.
If you're in the market for a dependable watch that combines elegance with functionality, the Citizen Quartz Stainless Steel Casual Watch is definitely worth considering. It delivers on its promises and offers a high level of satisfaction to its users. Invest in this timepiece and enjoy the reliability, accuracy, and style it brings to your wrist.