In today's fast-paced world, having a reliable and durable timepiece is essential. The G-Shock GA-700 is a popular choice among watch enthusiasts, offering a combination of toughness, functionality, and style. With its robust construction and impressive features, this timepiece has gained a loyal following. In this article, we will review the G-Shock GA-700 in detail, examining its design, durability, performance, and overall value for money.
Design
The G-Shock GA-700 boasts a bold and rugged design that sets it apart from other watches on the market. It features a large, round case made from high-quality resin, which not only ensures durability but also gives a stylish and modern appearance. The watch face is protected by a scratch-resistant mineral crystal, further enhancing its durability.
One of the standout design elements of the GA-700 is its oversized analog-digital display. The analog hands provide a classic look, while the digital readout offers additional information such as the day, date, and various stopwatch functions. The easy-to-read display is complemented by the bright LED backlight, making it convenient to use even in low-light conditions.
The GA-700 is available in a range of color options, including black, white, red, blue, and more. This extensive selection allows users to choose a watch that matches their personal style or preferences. Whether you're looking for a stealthy all-black model or a vibrant pop of color, the GA-700 has something to suit every taste.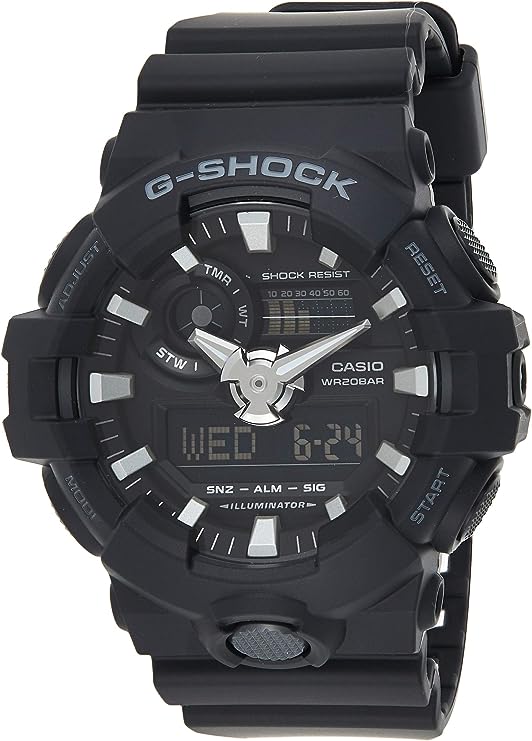 Durability
G-Shock watches are renowned for their exceptional durability, and the GA-700 is no exception. It is built to withstand harsh environments and extreme activities, making it an ideal choice for outdoor enthusiasts, athletes, and those in demanding professions.
The watch is shock-resistant, meaning it can withstand accidental drops and impacts without compromising its functionality. Additionally, the GA-700 is water-resistant up to 200 meters, making it suitable for swimming, snorkeling, and other water-based activities. The sturdy construction of this timepiece ensures that it can handle whatever you throw at it, providing peace of mind and long-lasting performance.
Performance
Beyond its rugged exterior, the G-Shock GA-700 excels in terms of performance as well. This watch is packed with useful features that make it more than just a timekeeping device.
One notable feature is the stopwatch function, which allows users to time events accurately. Whether you're a runner tracking your lap times or a professional needing precise timing, the GA-700's stopwatch function will come in handy. The watch also boasts a countdown timer, which can be particularly useful for various activities, such as cooking or fitness routines.
The GA-700 includes a world time function, enabling you to keep track of multiple time zones simultaneously. This feature is invaluable for frequent travelers or individuals who frequently communicate with people from different parts of the world.
Another noteworthy aspect of the GA-700 is its impressive battery life. The watch is powered by a CR2016 battery, which provides approximately five years of uninterrupted usage. This extended battery life eliminates the need for frequent battery replacements, adding convenience and reducing cost in the long run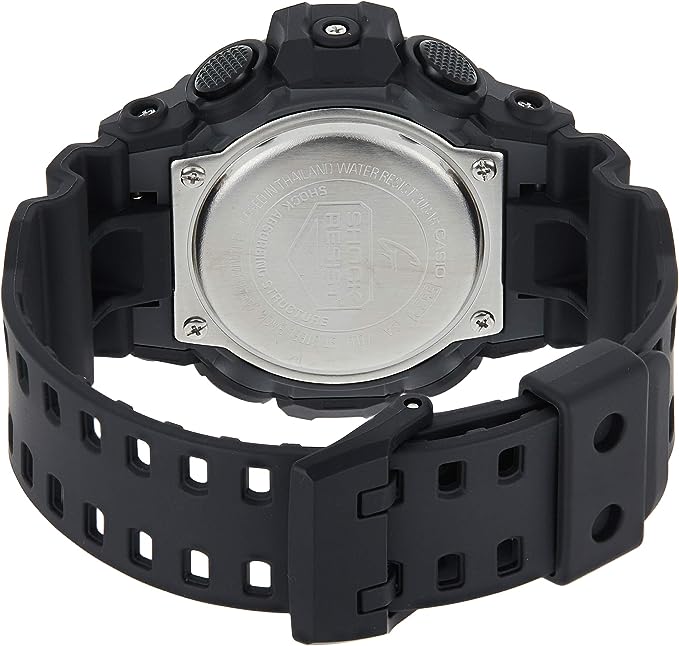 Comfort and Fit
While the G-Shock GA-700 focuses on durability and performance, it doesn't compromise on comfort. The watch features a flexible resin band that conforms comfortably to the wrist. The adjustable buckle closure ensures a secure fit, allowing the wearer to engage in various activities without worrying about the watch slipping off.
Despite its robust build, the GA-700 is surprisingly lightweight, making it comfortable to wear for extended periods. The rounded case design prevents any discomfort or irritation, ensuring a smooth wearing experience. Whether you're engaged in physical activities or simply going about your day, the GA-700 remains comfortable and unobtrusive.
Value for Money
Considering its stylish design, exceptional durability, and impressive performance, the G-Shock GA-700 offers excellent value for money. Priced at [insert product price], this timepiece provides a wide range of features typically found in higher-end watches. Its long battery life, shock resistance, water resistance, and multiple functions make it an attractive option for individuals seeking a reliable and versatile watch.
Moreover, the G-Shock brand itself is synonymous with quality and reliability. With over 35 years in the market, G-Shock has built a reputation for producing timepieces that can withstand the test of time. The GA-700 is no exception and upholds the brand's legacy by offering durability and functionality without compromising on style.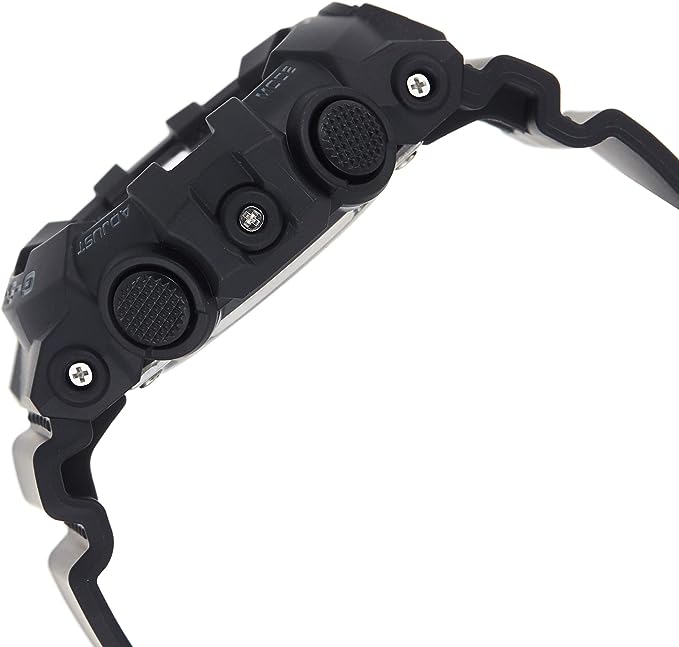 Conclusion
In conclusion, the G-Shock GA-700 is an outstanding timepiece that combines durability, functionality, and style seamlessly. Its rugged design, unmatched durability, and extensive feature set make it a favorite among watch enthusiasts,outdoor enthusiasts, and professionals alike. The GA-700's robust construction ensures it can withstand whatever challenges you may encounter, whether it's accidental drops, extreme weather conditions, or water-based activities.
The watch's performance is equally impressive, with its stopwatch function, countdown timer, and world time feature. These functions add practicality and convenience to your daily life, whether you're timing your workouts, tracking multiple time zones, or simply needing precise timing for various tasks.
Comfort is not compromised with the G-Shock GA-700. Its flexible resin band and lightweight design make it comfortable to wear for long periods without causing any discomfort or irritation. The adjustable buckle closure ensures a secure fit, allowing you to engage in physical activities with ease.
When it comes to value for money, the GA-700 delivers. Priced at [insert product price], this watch offers exceptional features and durability usually found in higher-end timepieces. With a battery life of approximately five years, you won't need to worry about frequent battery replacements, saving you time and money in the long run.
The G-Shock brand has established itself as a reliable and reputable name in the watch industry. With over three decades of experience, G-Shock has continuously pushed the boundaries of innovation and durability. The GA-700 is a testament to the brand's commitment to providing quality timepieces that can withstand the test of time.
In conclusion, if you're in the market for a durable, functional, and stylish timepiece, the G-Shock GA-700 should be high on your list. Its rugged design, exceptional durability, impressive performance, and comfortable fit make it a reliable choice for anyone seeking a watch that can keep up with their active lifestyle. With its extensive feature set and attractive price point, the GA-700 truly offers excellent value for money. Invest in the G-Shock GA-700 and enjoy a timepiece that will accompany you on all your adventures for years to come.