When it comes to luxury watches, the name Swiss-made holds significant weight. The precision, craftsmanship, and timeless appeal of Swiss watches make them highly sought after by watch enthusiasts and collectors worldwide. However, the steep price tag associated with most Swiss timepieces often places them out of reach for many people.
But what if there was a way to own a genuinely Swiss-made watch without breaking the bank? Stauer presents the Alta Gold Ingot Swiss Watch for Men, a timepiece that brings together the best of Swiss watchmaking techniques and affordable pricing. Let's delve deeper into this luxurious creation and explore why it stands out among the rest.
Swiss-Made Excellence on Your Wrist
Stauer takes pride in offering exquisite Swiss timepieces that embody precision, elegance, and the art of watchmaking. With the Alta Gold Ingot Swiss Watch for Men, you can enjoy the benefits of a Swiss-made watch without overspending.
The heart of this watch lies in its legendary precision movement. Crafted by experienced Swiss watchmakers, the Swiss Quartz Ronda movement 763 ensures accurate timekeeping with every tick. It is this level of precision that has made Switzerland the epitome of watchmaking excellence, and the Alta Gold Ingot Swiss Watch does not disappoint in upholding this tradition.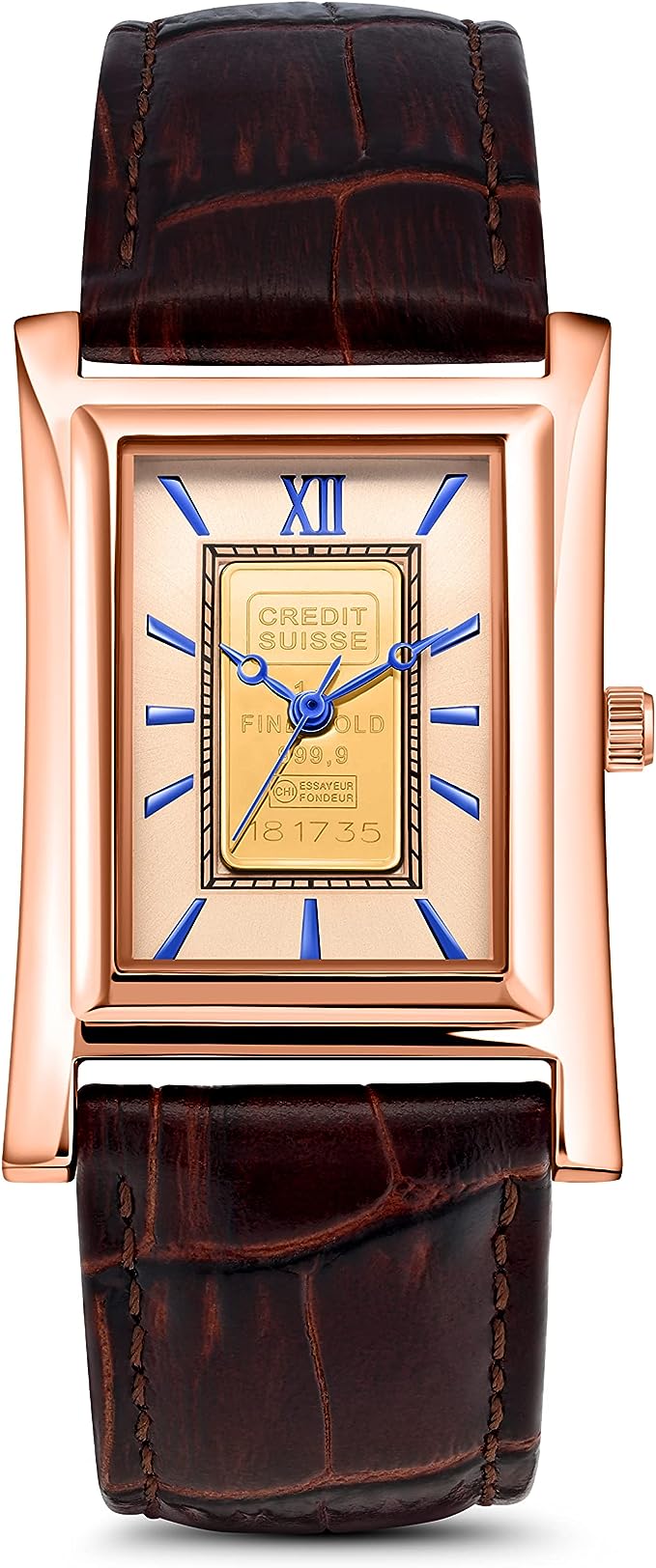 A Touch of Elegance with Genuine Gold Ingot Center
One glance at the Alta Gold Ingot Swiss Watch is enough to captivate any watch enthusiast. This stunning timepiece boasts a 1-gram genuine pure gold ingot at its center, adding a touch of opulence and luxury. Each watch comes with a unique serial number, further enhancing its exclusivity and value.
The gold ingot creates a striking contrast against the rose gold-finished watch case, exuding an aura of sophistication and refinement. Stauer has paid meticulous attention to every detail, ensuring that this timepiece looks like a thousand-dollar watch while being remarkably affordable.
The Perfect Gift for Men
Whether you are treating yourself or searching for the ideal gift for a loved one, the Stauer Alta Gold Ingot Swiss Watch is bound to impress. Its combination of Swiss craftsmanship, genuine leather watch bands, and captivating design make it an excellent choice for any occasion.
Imagine the joy on the face of your significant other, family member, or friend as they unwrap this exquisite timepiece. The Alta Gold Ingot Swiss Watch offers an unparalleled level of elegance and luxury, making it a truly memorable gift for men.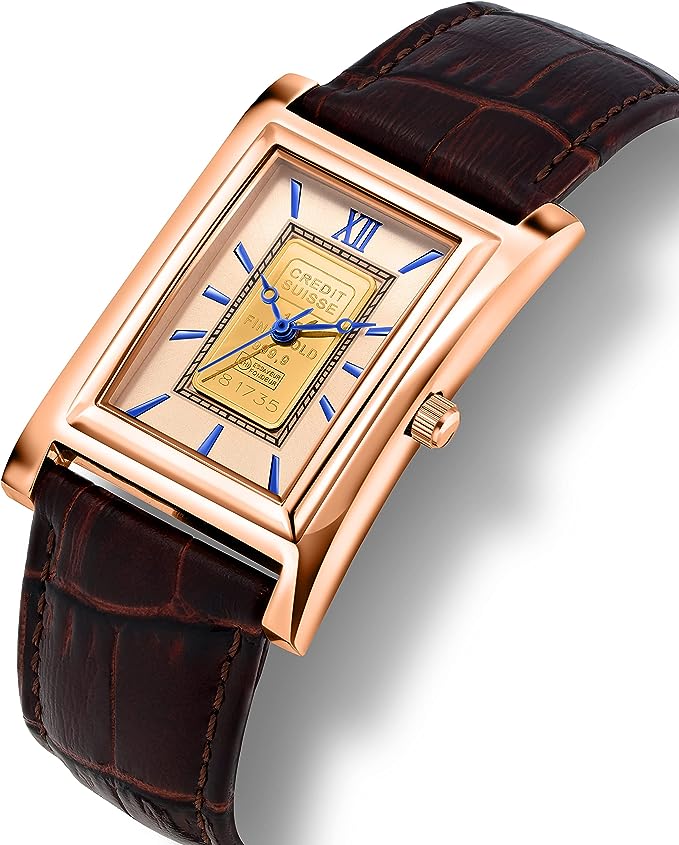 Stauer – Affordable Extravagance Since 2003
Stauer entered the watch industry in 2003 and has since sold over 1 million timepieces with various movements, features, and styles. Their primary mission is to provide extraordinary watches at prices that won't break the bank. With the Alta Gold Ingot Swiss Watch for Men, Stauer has once again achieved this goal by bringing together Swiss excellence and affordability.
Their commitment to quality and customer satisfaction shines through in every aspect of the Alta Gold Ingot Swiss Watch. From the precise Swiss movement to the luxurious gold ingot center, Stauer has left no stone unturned in creating a timepiece that exceeds expectations.
In conclusion, the Stauer Alta Gold Ingot Swiss Watch for Men is a remarkable luxury timepiece that offers the best of Swiss watchmaking at an affordable price. Its legendary precision movement, genuine gold ingot center, and exquisite design make it a standout choice among watches in its class.
Whether you are a watch enthusiast or someone looking for a distinguished gift, the Alta Gold Ingot Swiss Watch will exceed your expectations. With Stauer, you can own a piece of Switzerland's watchmaking heritage without breaking the bank.
Invest in the Stauer Alta Gold Ingot Swiss Watch and experience the allure of Swiss-made excellence on your wrist today.